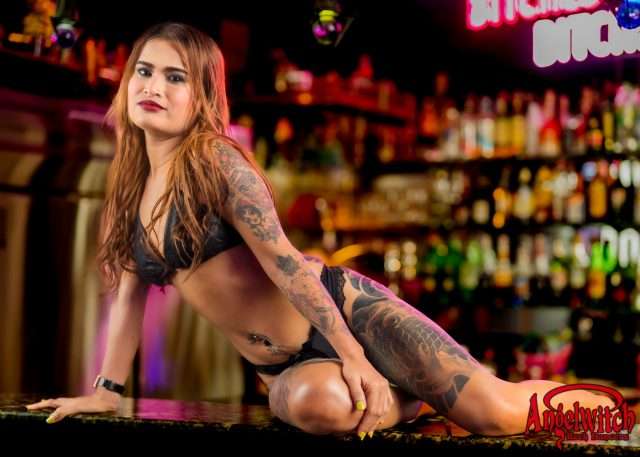 For those who love to Rock Dancers, we salute you!
"Rock Dancers" are what Angelwitch Nana Plaza calls its non-showgirl dancers, and for good reasons. These ladies, decked out in boots and garters, move it to the sounds of GnR, AC/DC, Foo Fighters and other great rock bands, a totally different soundtrack than any other go-go bar.
The Rock Dancers have big personalities and love to have fun. They dye their hair, get tattoos and aren't afraid to tell you what they like, in the bar or bedroom.
Popular drummer Joe Delaney is now the manager at Angelwitch and has made the musical lineup even better. Drop in, say hello and find yourself a wild Rock Dancer.
Dolly of the Day photos are shot by Digital-a-Go-Go, Bangkok's No. 1 photography and marketing agency for the nightlife industry. Follow them on Facebook, Twitter & Instagram.
And, remember, you can get photos of Dave's Dolly of the Day on Instagram. Just follow the image stream here.