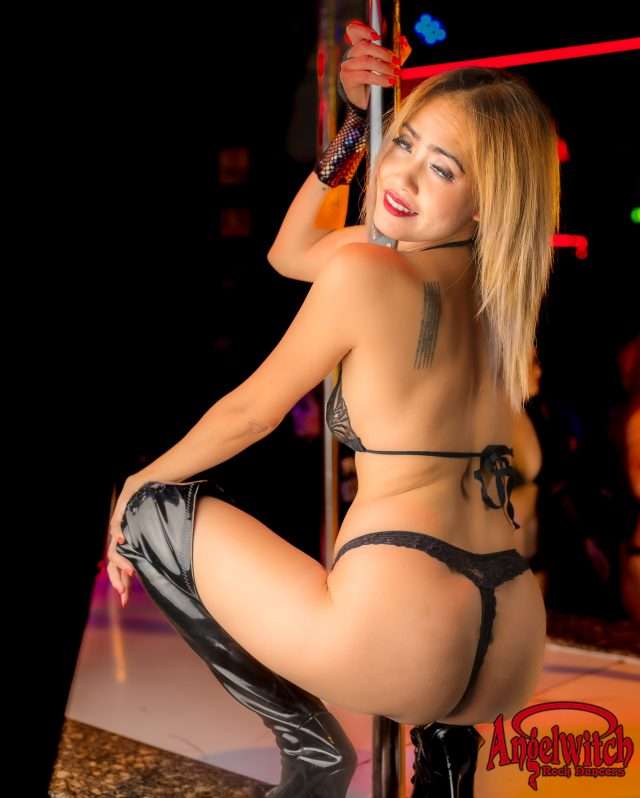 Angelwitch's Rock Dancers always have had the appeal of being sexy with an "edge" and this blonde is no exception.
She's got a body that rocks as hard as the music at Angelwitch, known as much for its musical soundtrack as its lineup of shows and girls in booths, garters and leather.
Angewitch opens every night at 7:30 with showtime all night. It's located on the middle floor of Nana Plaza Sukhumvit Soi 4 Bangkok.
Dolly of the Day photos are shot by Digital-a-Go-Go, Bangkok's No. 1 photography and marketing agency for the nightlife industry. Follow them on Facebook, Twitter & Instagram.
And, remember, you can get photos of Dave's Dolly of the Day on Instagram. Just follow the image stream here.