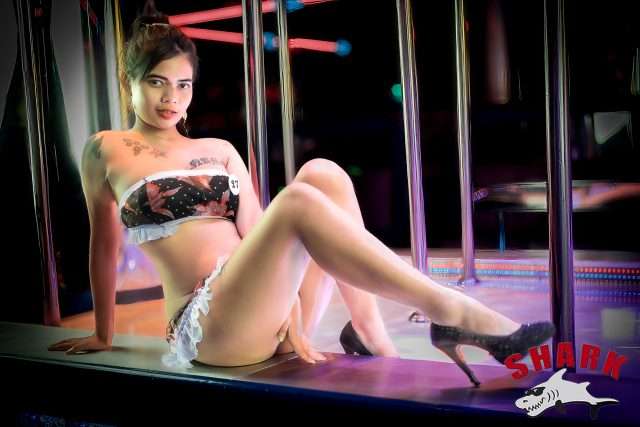 Digital-a-Go-Go first shot this dancer from Shark Soi Cowboy back in 2019, when she had blonde hair and worked at Billboard Bangkok. Covid upended everyone, of course, and once Bangkok reopened, she made a fresh start on Soi Cowboy.
A shy girl, she poses, but doesn't really love it. But she knows you guys do and many show up in her bar with her photo on their phone looking for her. It's all about the money! She also has worked at Red Dragon, but she prefers Cowboy.
Dolly of the Day photos are shot by Digital-a-Go-Go, Bangkok's No. 1 photography and marketing agency for the nightlife industry. Follow them on Facebook, Twitter & Instagram.