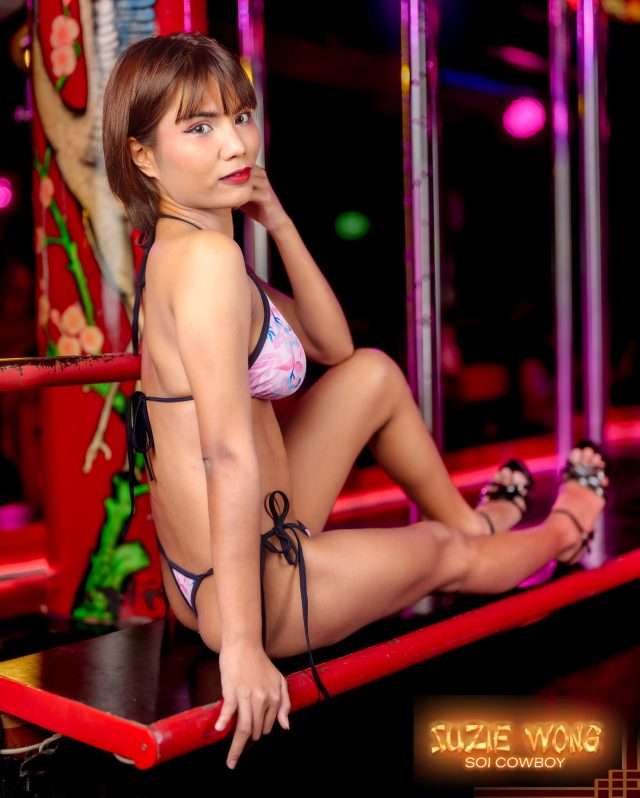 Another Suzie Wong lady is today's Dolly of the Day. So many guys love Thai women with long, black hair, but this Suzie has a short brown bob.
Digital-a-Go-Go met up with this Suzie last night (April 19), just a few weeks after snapping this photo. So if you want to meet her guys, she's absolutely still working. In fact, her roommate works at Suzie Wong too. Her friend Fah, who shares a flat in Bang Na, is more some guys' tate, with long hair and big silicone bolt-ons! Double your pleasure with both ladies!
Dolly of the Day photos are shot by Digital-a-Go-Go, Bangkok's No. 1 photography and marketing agency for the nightlife industry. Follow them on Facebook, Twitter & Instagram.
And, remember, you can get photos of Dave's Dolly of the Day on Instagram. Just follow the image stream here.