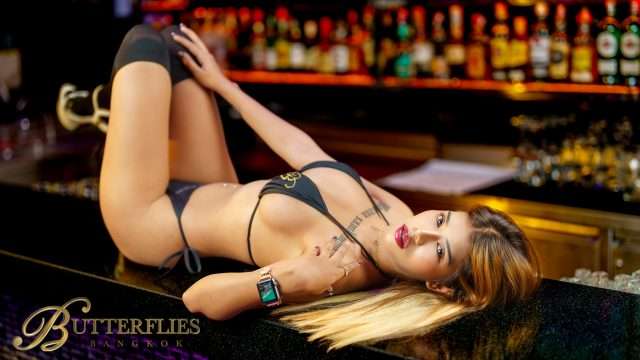 If you looked up "blonde bombshell" in the dictionary, I wouldn't be surprised if you found this Butterflies Babe there.
Kae is a truly special lady. Only 20 years old, she's got a rock-hard body, gorgeous curves and, as of a fw months ago, a new rack of fine silicone. Match it up with the blonde hair and a few tasty tattoos and you've got arguably Butterflies' most beautiful dancer.
And she's not shy. Special K dances in Butterflies' oversize Jacuzzi, which means you'll likely get to see all she has to offer. Well, most of it anyway!
Dolly of the Day photos are shot by Digital-a-Go-Go, Bangkok's No. 1 photography and marketing agency for the nightlife industry. Follow them on Facebook, Twitter & Instagram.
And, remember, you can get photos of Dave's Dolly of the Day on Instagram. Just follow the image stream here.