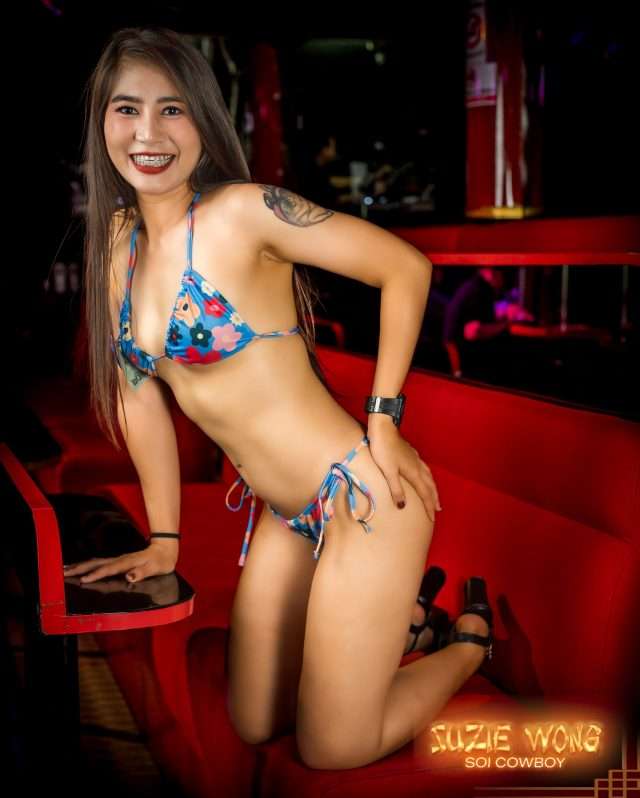 Suzie Wong on Soi Cowboy is now in its 24th year and continues to attract some of the sexiest young ladies on Soi Cowboy.
It seems that every time Digital-a-Go-Go shows up for the monthly photoshoot that the mamasan brings out a gaggle of new girls. And they always are on the younger and slimmer side. It's like magic.
So, yes, this is a new(ish) photo, taken June 16, so she's going to be on stage when you arrive. Go say hello!
Dolly of the Day photos are shot by Digital-a-Go-Go, Bangkok's No. 1 photography and marketing agency for the nightlife industry. Follow them on Facebook, Twitter & Instagram.
And, remember, you can get photos of Dave's Dolly of the Day on Instagram. Just follow the image stream here.