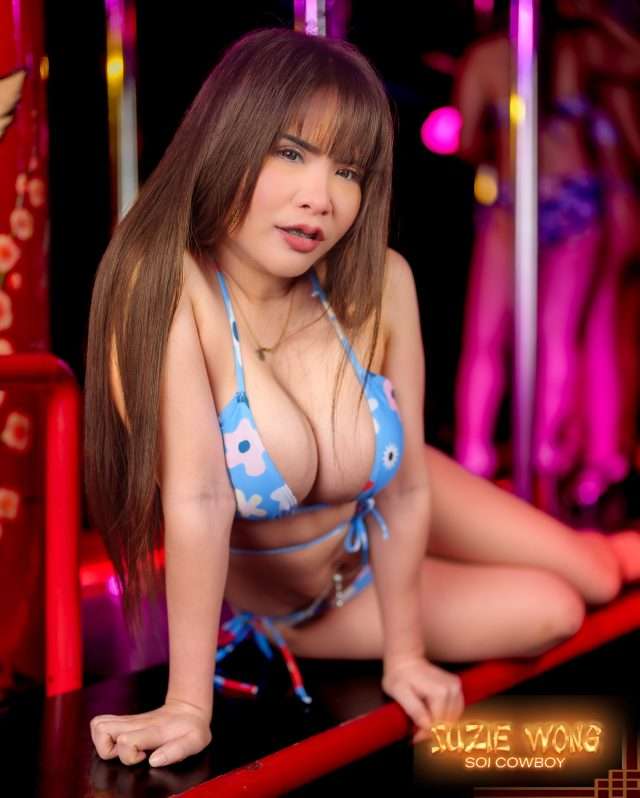 Yesterday I mentioned Thursday's Dolly of the Day has a roommate. This is her: Fah.
You can't miss Fah's best assets. They're right there for the squeezing. And, informed sources tell me, they are fantastic. No cheap, rock-hard bowling balls here. No, that's premium silicone! But Fah is more than just big boobs. She's got good English and a great personality, plus a big booty to match. And she's working this week at Suzie Wong Soi Cowboy, so stop in and buy her a drink.
Dolly of the Day photos are shot by Digital-a-Go-Go, Bangkok's No. 1 photography and marketing agency for the nightlife industry. Follow them on Facebook, Twitter & Instagram.
And, remember, you can get photos of Dave's Dolly of the Day on Instagram. Just follow the image stream here.