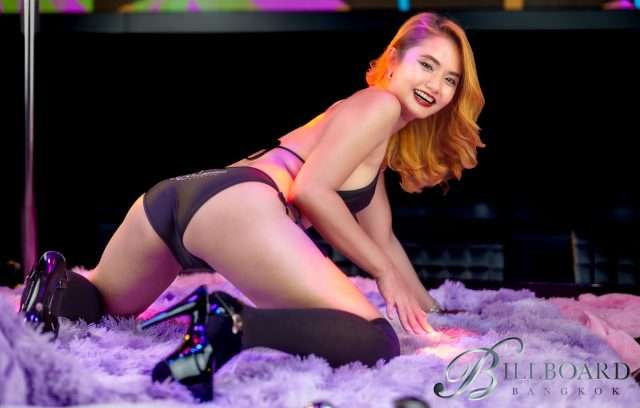 Everyone knows that Billboard Bangkok in Nana Plaza has the most beautiful girls you'll find on any go-go stage in Thailand. But this lady may have the best smile.
Nae, No. 81 at the top-floor Nana Plaza bar, is not the slimmest girl you'll find at Billboard. She's not the tallest. And she probably wouldn't finish in the top three in the annual Billboard Babe of the Year contest. But if prizes were given out for good looks combined with a killer personality and an award-winning smile, she'd win hands-down.
Nae works at Billboard now; Digital-a-Go-Go took this photo only a few weeks ago. So head on up and buy her a drink. Tell her Dave the Rave sent you.
Dolly of the Day photos are shot by Digital-a-Go-Go, Bangkok's No. 1 photography and marketing agency for the nightlife industry. Follow them on Facebook, Twitter & Instagram.
And, remember, you can get photos of Dave's Dolly of the Day on Instagram. Just follow the image stream here.