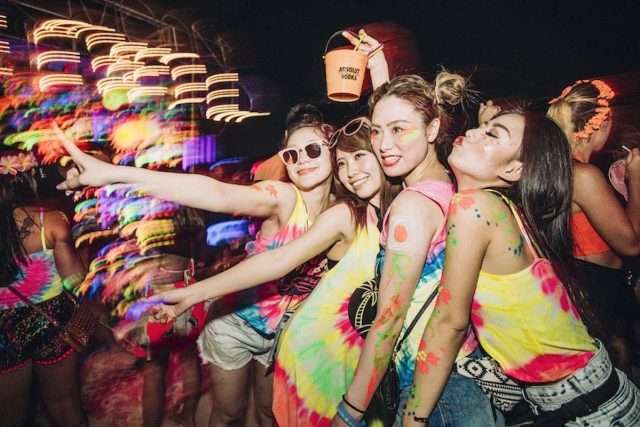 The second Full Moon Party on Koh Phangan after the pandemic has been deemed a "resounding success" after February's overdose of a young British student that revives questions about safety and drug use at the popular event.
Thai authorities said more than 20,000 partygoers attended the Full Moon Party.
The Sunday event at Rin Beach featured concerts, fire shows, and free-flowing booze.
District Chief Wijarn Chunthwichit said most tourists had traveled from nearby islands like Koh Samui and Koh Tao to attend the party. He added that security personnel were deployed to keep an eye out for pickpockets and ensure there were no brawls in the area.
Speedboat operators were also instructed to provide life jackets to passengers to ensure safety. According to Chunthwichit, the island was "more or less full of tourists," generating an estimated 1 million baht in revenue from this Full Moon Party alone.
4-Day Holiday Period Attracts Thousands
Surat Thani Governor Wichawut Jinto and senior police officers were present at the event to oversee the deployment of security personnel, including police, immigration officers, and local officials. The Full Moon Party, which began on Thursday, was estimated to generate tens of millions of baht for the southern island during the four-day holiday period.
Authorities implemented security measures to boost visitor confidence and prevent the presence of illicit drugs at the Full Moon Party, said Pol. Lt. Gen. Sukhun Promayon, commissioner of the Tourist Police Bureau.
Despite these efforts, the tragic death of 18-year-old Eleanor Yates, a British student who died from an accidental MDMA overdose, highlights the risks associated with drug use at such events.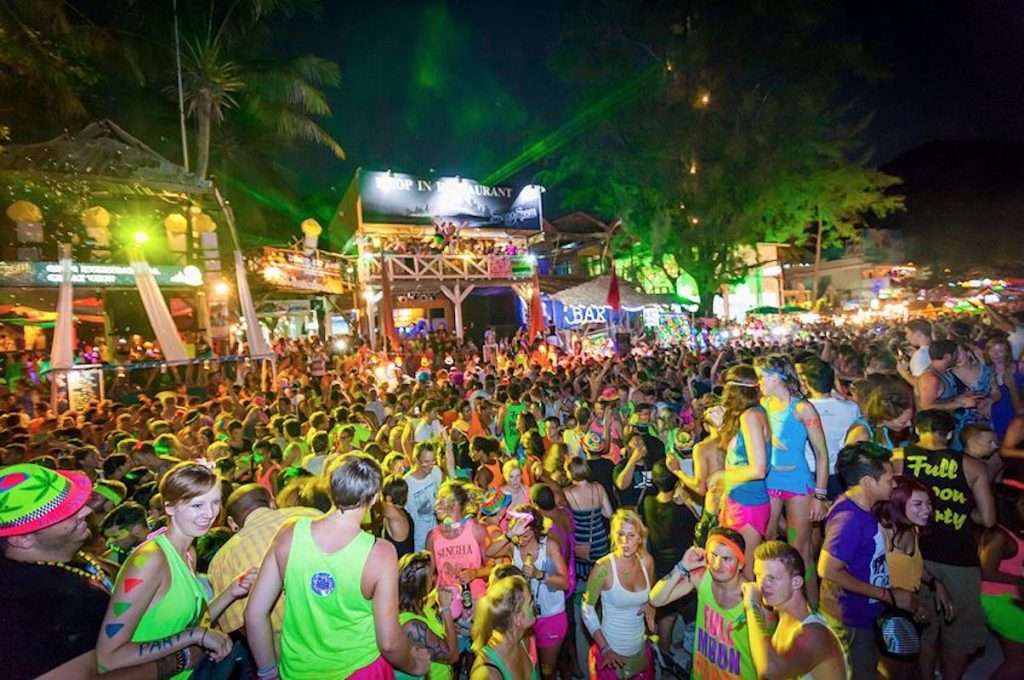 Gap Year Student's Life Cut Short by Accidental Overdose
Eleanor Yates, a globetrotting student from Winchester, Hampshire, was found dead in her hostel bed on Koh Phangan after taking MDMA during her gap year.
The talented teenager, who had visited around 50 countries and was described as "adventurous and free-spirited," was on a five-month trip through Asia when tragedy struck.
At the inquest, it remained a mystery when Eleanor took the fatal dose of MDMA, with 0.54mg found in her system at the time of her death. Her parents, John and Catherine Yates, were critical of the Thai police investigation, calling it "inadequate".
Tragic Loss Sheds Light on Drug Use Among Young Travelers
Yates was known to have taken a pill at a Full Moon Party on Koh Phangan some 29 hours before her eventual demise. The day after the Full Moon Party, she had a "quiet, normal, hungover day" with friends who did not witness her taking another pill. Then, at 9 a.m. on Feb. 19, her lifeless body was discovered in bed at Phangan Arena hostel when she did not wake for her alarm.
Yates was a "responsible" drug-user who methodically filed notes on her phone every time she took drugs to monitor doses.
Her father stated, "What we didn't know was she started to experiment with drugs, as teenagers do, but we have an understanding she maintained a level of risk aversion; she was very cautious about what she ate. She always had a record on her phone of what she took."
Koh Phangan Full Moon Parties Continue Despite Tragic Incident
In the wake of this tragedy, Koh Phangan's Full Moon Party events are scheduled to continue throughout the year.
Thailand's Full Moon Party is primarily popular among young people, especially backpackers and travelers in their late teens, twenties, and thirties. However, these events are not exclusive to this age group. People of all ages, including older tourists and locals, may attend Full Moon Parties.
The vibrant atmosphere, music, and entertainment can attract a diverse crowd, but the majority of attendees tend to be younger individuals seeking adventure and a unique party experience.