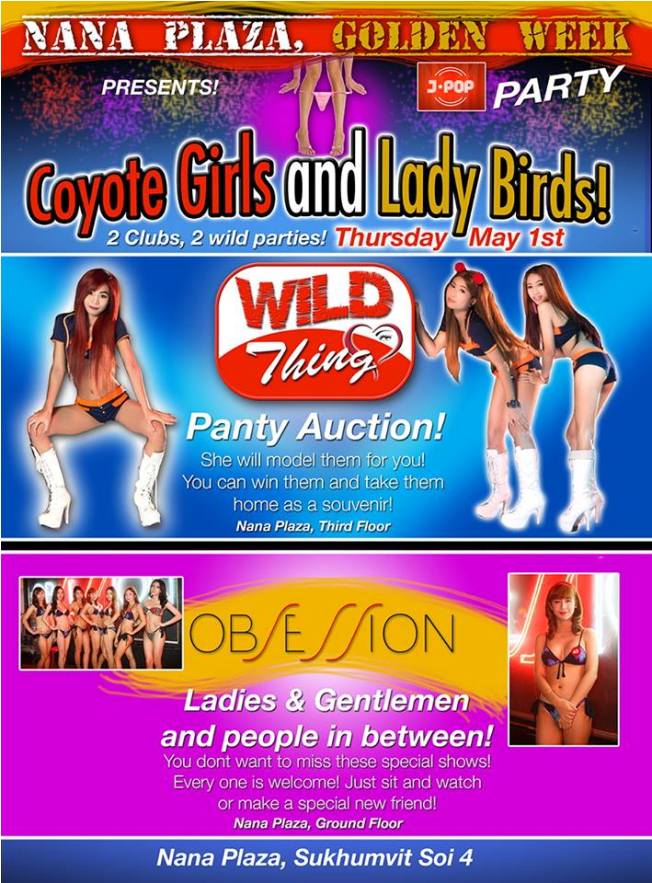 [wp-bannerize group="newsecortsbkk" random="1″ limit="1″]
It's Golden Week the Japanese National Holiday and there are 2 parties in Nana Plaza on May 1st. There is a Panty Auction in Wild Thing and Special Shows in Obsession GoGo Bar. You don't have to be Japanese to enjoy it!
Penthouse Cover Model Fongbeer will make a guest appearance and perform sexy shows. The party starts at 10:00 PM. Enjoy!