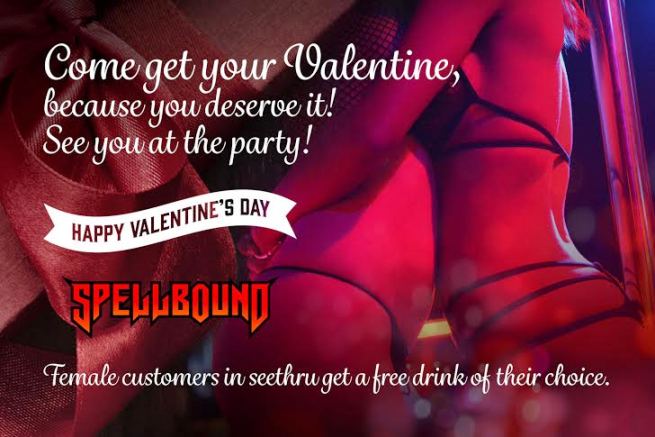 Spellbound GoGo Bar located in Nana Plaza are hosting a Valentine's Party on Friday, February 13th, as well as Saturday, February 14th.
The gogo girls will be geared up for you and the Red Hot Valentine's will come to a climax on Saturday! The special stage shows from 10:00pm until late will swing between super sweet and super raunchy.
I hope you find your Valentine and you will at least be Spellbound!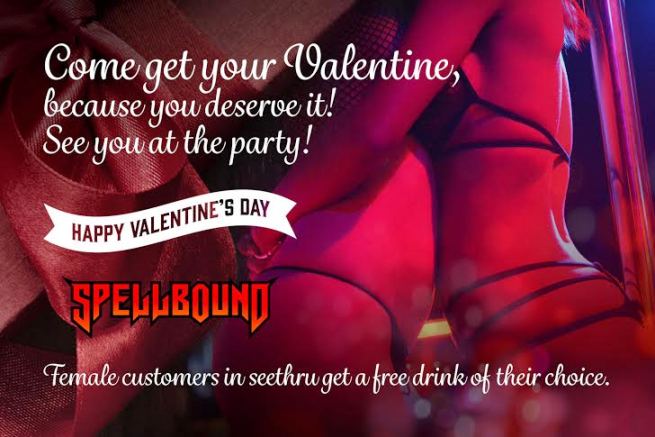 [wp-bannerize group="Dem" random="1″ limit="1″]