[wp-bannerize group="BarBar" random="1″ limit="1″]
The Huntsman Pub is located in the basement of The Landmark Hotel (near Soi Nana in Bangkok). Recently, The Huntsman has introduced a Ladies Night, which is every Wednesday night. Naturally, you will pay more for food and drinks at Huntsman Pub, due to it being part of The Landmark Hotel, but the pub grub and live entertainment is pretty good.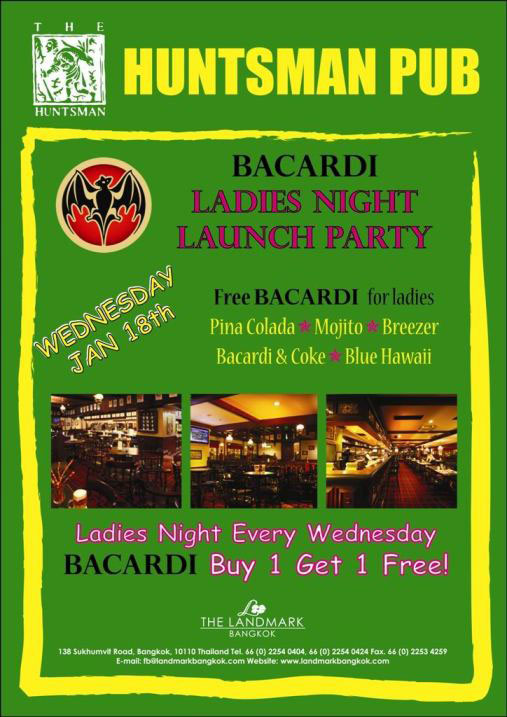 Join My Email List – Click on the box at the top right-hand corner and enter your email address. Be the first to get my Thailand nightlife updates.