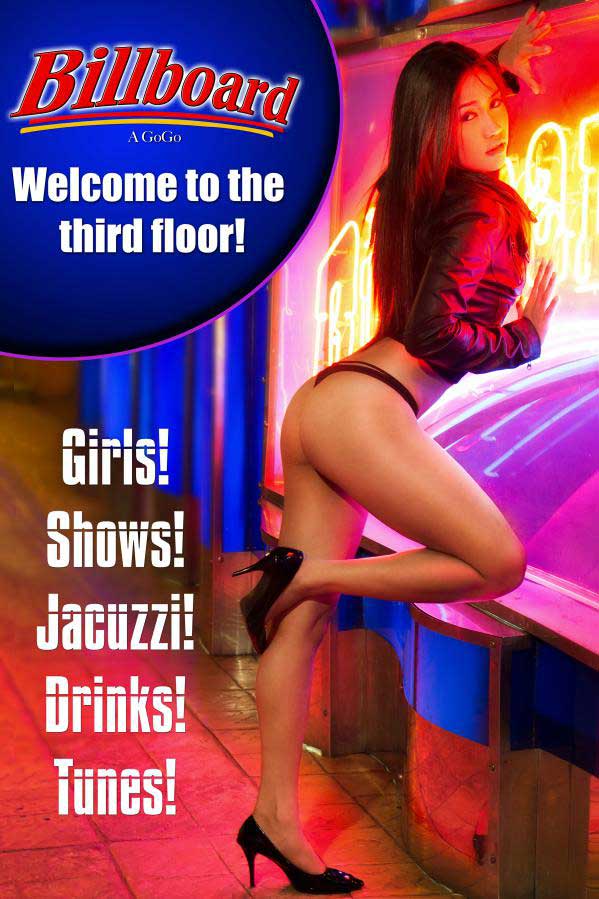 A few years ago Billboard GoGo Bar emerged onto the gogo bar scene by replacing the old Hollywood Carousel on the Top Floor of Nana Plaza.
Since then, Billboard was renovated and a Jacuzzi was installed at the right-hand side as you enter the gogo bar. In the Jacuzzi the bubble bath babes are jiggling their sexy bits, but it is all good ole clean fun!
The large carousel is still doing the 'merry gogo round' and the format remains gogo dancers alternating with erotic stage shows. Check it out!