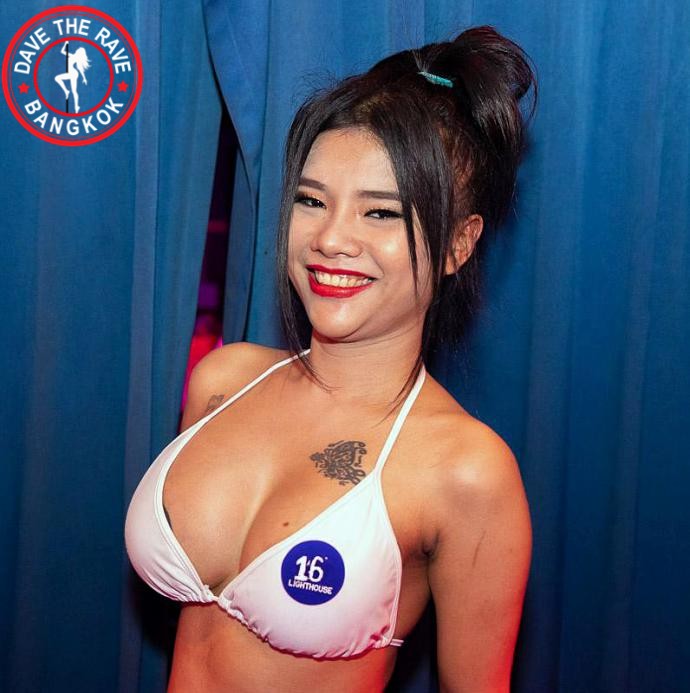 Lighthouse Go-Go Bar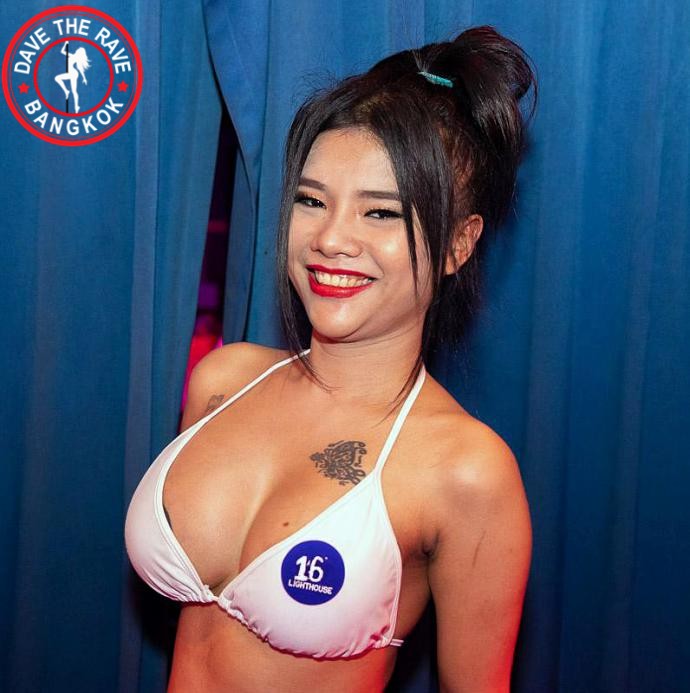 Nestled within the heart of Soi Cowboy you will discover Lighthouse Bar. 
We all appreciate good bang-for-baht and Lighthouse is certainly no exception to the rule. The 100 Baht Daily Drinks Deals offered at Lighthouse Go-Go Bar are second to none.
(Please note that the brands of spirits on offer rotate daily).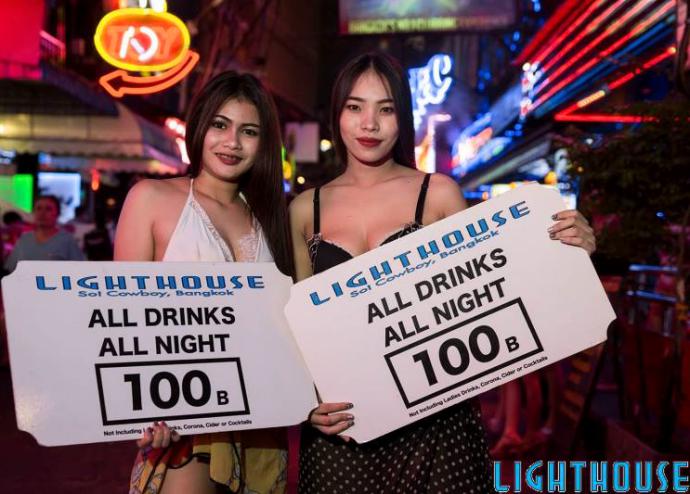 It's Wild Wednesday down in Cowboy Country and today's special is All Standard Drinks Only 100 Baht. This is a super saver in comparison to regular Bangkok go-go bar drink prices these days. 
Bangkok's Irish El Presidente reminded me to mention that Lighthouse not only offers great value for money, but it has some red hot babes as well. 
There are bouncing boobs and bootiful bodies shooting out all over the place. Be warned because Lighthouse is a booby trap! 
Do you need to consult your doctor before visiting? Well, I will leave that up to your own common sense.  
Daves Raves – Don't be like passing ships in the night, visit the Lighthouse!