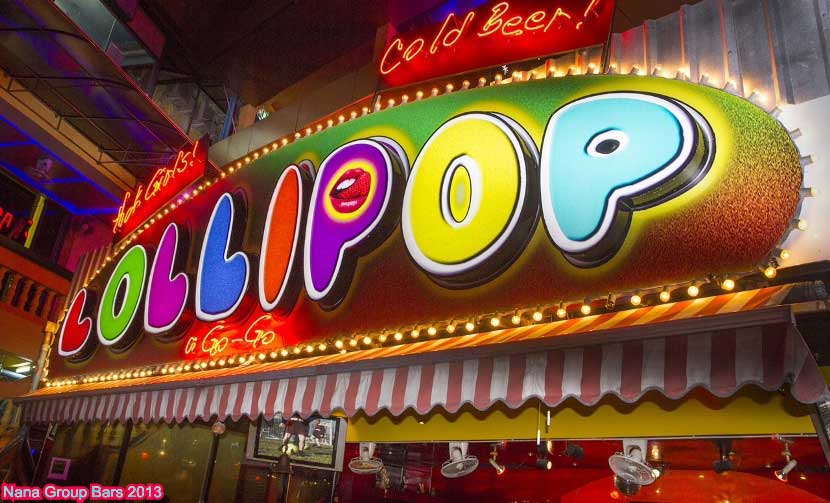 [wp-bannerize group="eblue12″ random="1″ limit="1″]
That's A Big Lollipop! Not to be outdone by Soi Cowboy, some go-go bars in Nana Plaza are erecting big ones. But, don't get carried away, I am talking about neon signs! It is great to see some Nana Plaza go-go bars going big and bright and Lollipop certainly has a spectacular neon sign.
OK, it is just a sign, but located towards the entrance it is definitely an eye-catcher, and it much improves how dreary Nana Plaza used to look.
To match the sign Lollipop has a bunch of attractive go-go dancers.