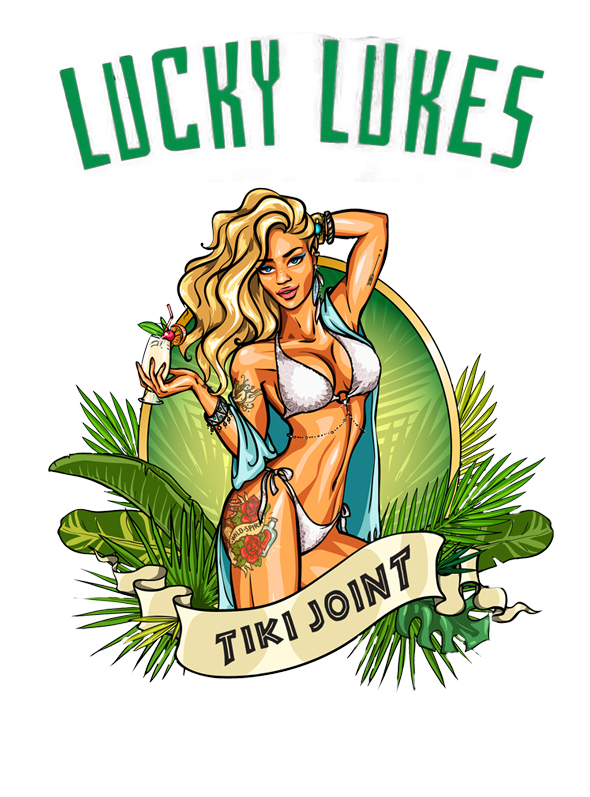 Lucky Lukes, a bar I know well, on the ground floor of Nana Plaza (on the left as you walk in) will change to become Lucky Lukes Tiki Joint.  It will keep the tiki bar theme but will now also serve cannabis.
The thought of having a maiden hand you a ready-rolled joint as you  sip a nice cold beer in Nana plaza sounds like the stuff dreams are made of – but no, this is actually happening  this coming weekend.  The new, aptly named Tiki joint, will reopen. (The Bar is still apparently under construction)
I can imagine this new style bar doing a great trade given its location and the fact that it was always a popular chill-out bar.  The new Lucky Lukes Tiki Joint team is backed by OG canna company, a group of industry enthusiasts that includes growers, producers, and other experts.
The speed and pace of change in cannabis in Thailand is really staggering and it makes you wonder if the authorities might suddenly slam the brakes on.  Even in the UK anything to do with THC is still completely illegal and only CBD is available.  However, with tourism set to get a much-needed lift, the whole flower power, summer of love thing probably has a way to go… Time to enjoy!