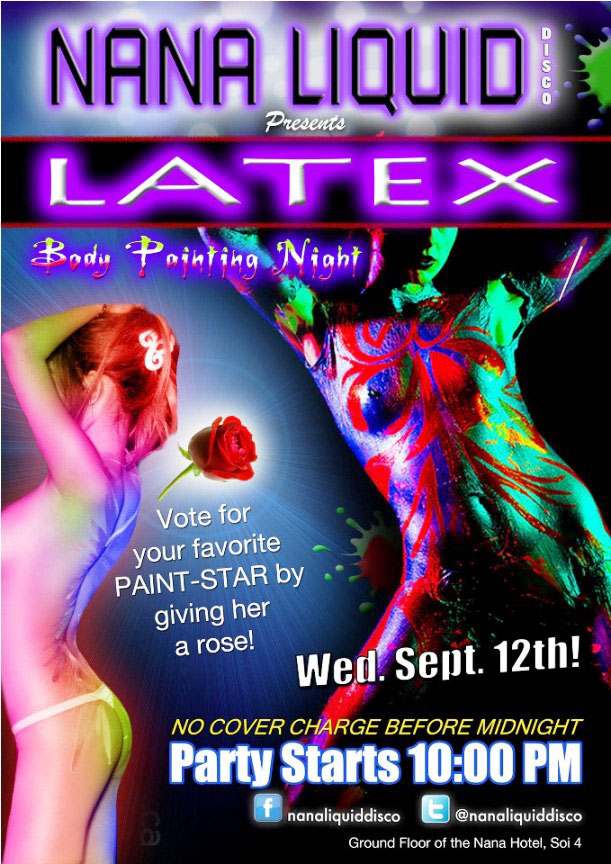 [wp-bannerize group="Bp" random="1″ limit="1″]
Liquid Latex Ladies! This Wednesday, September 12th at Nana Liquid Disco it is Body Painting Night with a twist. This time it will be luminous paint on latex. You have got to hand it to them, the Nana Liquid guys keep coming up with some great ideas. Mention latex and that gets me going!
Where Is It? Nana Liquid Disco is located inside Nana Hotel, which is situated opposite Nana Plaza on Sukhumvit Soi 4.
Romeo & Juliet! Be a Romeo and buy a rose for the most sexy Thai girl…