Photos Of  The Day
From formerly being a tranquil Shopping Center, Nana Plaza has become a three-storey neon jungle. Nowadays the shopping is very different!
These two photos speak volumes about the amazing transformation…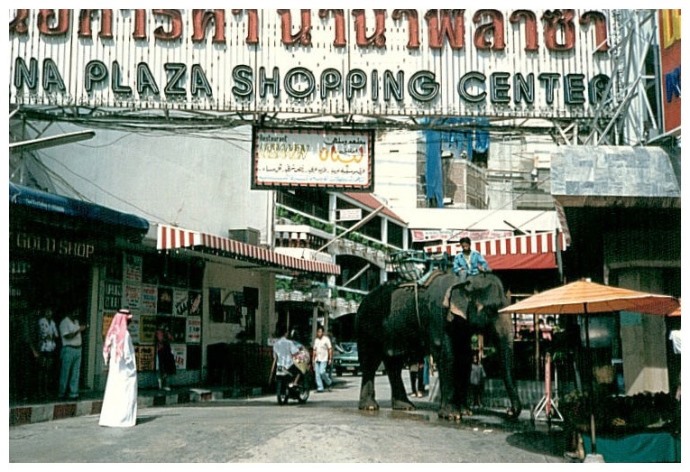 ---
If you are not aware, Nana Plaza now has a sports stadium style roof, which covers the entire entertainment complex.
In addition, building work has commenced on the foundations for the brand new Nana Beer Garden. While no timescale for the construction work is known (as of yet), I heard on the neon jungle drums, they intend to do a nice job.
Now, as for the idiotic killjoys who said that Nana Plaza would be knocked down. It's all hot air and babble from the padded cells. They all look very stupid now!
A while ago, I asked one of the owners about the future of Nana Plaza. His answer was, "Don't worry Nana Plaza is here to stay." He told me the truth. Why would any company commence a big building project if it was going to be knocked down? So there you have it Nana Plaza is going nowhere.