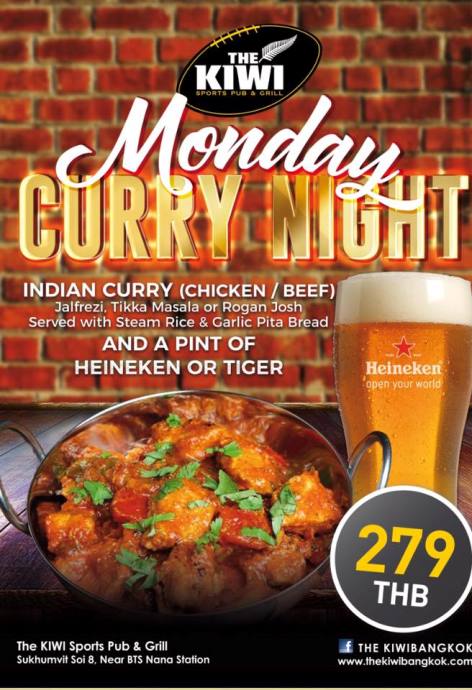 Kiwi Pub Curry & Pint Night
When I lived in England, I have had my fair share of curry nights I call tell you. In fact, Indian Curry is now Britain's most popular food. It beats Fish & Chips, Roast Dinners and Chinese Takeaway hands down.
I remember an Indian chef explaining to me the art of making a great curry. He said with a wry smile, "Never hurry a curry!" Well that just cracked me up!
The Kiwi Sports Bar & Grill hosts "Monday Curry Night" with a choice of Chicken, or Beef Jalfrezi, Rogan Josh, or Tikka Masala. It comes with Steamed Rice, Garlic Pita Bread, and a choice of a Heineken Pint, or a Tiger Pint. You get all that for just 279฿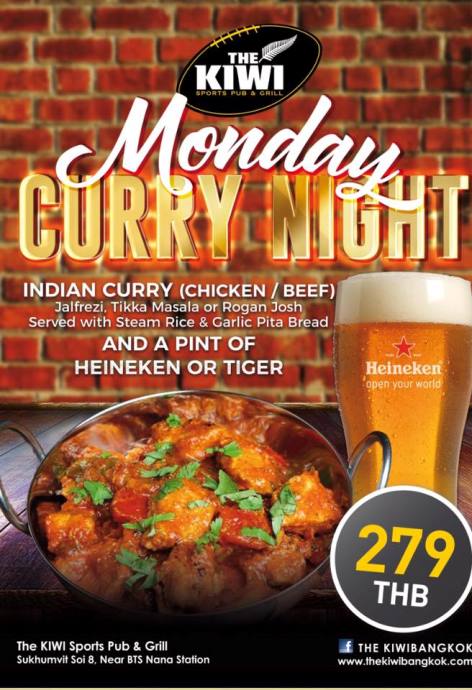 ---
For The Latest News Posts — Click Here
Feel Free To Leave Your Comments Below