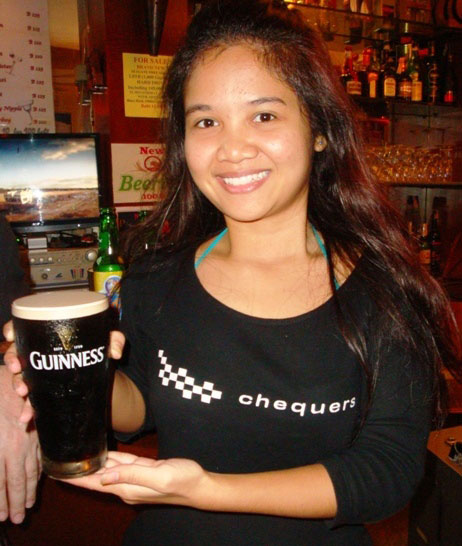 Chequers British Pub has introduced a new Happy Hour to keep the booze cruise going. This Wednesday, February 15th, there is a special booze buffet to not only raise spirits, but glasses too!
Super Saver! This Wednesday bottled beers, house sprits and house wines are ONLY 50 baht each. This special super saver is to get the ball rolling and what a good idea. Awesome!
Happy Hour! After Wednesday the price at Happy Hour is 75 baht, which is still good, especially considering that Chequers is a pub and not a beer bar. The Happy Hour runs from 4:00pm till 8:00pm daily.
Chequers Pub is located on Soi Nana just a bit further down past Dynasty Inn.
Service With A Smile! The lovely Chequers girls are ready to serve you…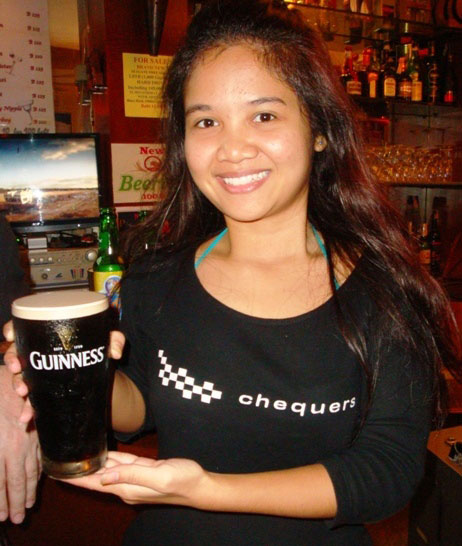 Join My Email List – Click on the box at the top right-hand corner and enter your email address. Be the first to get my Thailand nightlife updates.