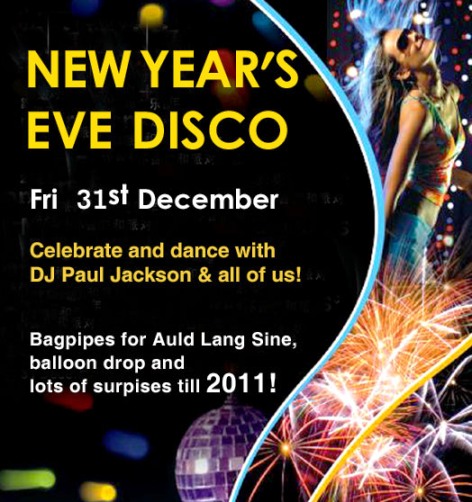 Wishing You A Happy New Year. Cheers!
Thailand is slowly, but steadily getting ready for New Year's Eve and it does appear to be a calm before the storm.  As an overview, the Thailand nightlife industry has not been firing on all cylinders this tourist season, but I do think New Year's Eve will be busy. It won't be particularly sensational, but it won't be bad either.  It is hard to predict these things, but like Charles Darwin said it is a matter of survival of the fittest.  The popular bars will remain popular and the unpopular bars will remain unpopular.  Sometimes it is as simple as that.
Chequers Sports Pub located near Dynasty Inn in Soi Nana will extend the Happy Hour from 2:00pm until 9:00pm to ensure everybody gets an early start on New Year's Eve.  There will be a special New Year's Eve show in Angelwitch Go-Go Bar in Nana Plaza to see in 2011 in sexy style!
The Barbican Pub in Bangkok are hosting a special New Year's Eve Party…
The Bull's Head Pub (Sukhumvit Soi 33/1) are hosting a special New Year's Eve Party…