New Year's Eve is upon us once again and I wonder where a whole year has gone.  The years really shoot by, especially when you live in a vibrant capital city such as Bangkok.
New Year's Eve is a special party night in Thailand and therefore, the bars are allowed to open until 6:00am.  However, not that many bars make it until 6:00am, because they tend to run out of bar girls, or customers, or both!  Usually the last go-go bar to close in Nana Plaza is Angelwitch and they will do their best to keep the party going until as late as possible.  Tonight Bangkok will be full of revellers celebrating New Year's Eve and there is one special party in particular.  Matt, the co-owner of Angelwitch Go-Go Bar in Nana Plaza, will attend his last New Year's Eve Party at the helm of Angelwitch.  The much rumoured sale of both Angelwitch Bars (Nana Plaza & Soi 15 Walking Street) is now in the final stages.  In several weeks time both Angelwitch Bars will have a new owner.  Tonight Angelwitch will offer free food in the form of a finger buffet, a special show to see in 2011 and Matt will keep the party going as late as he possibly can.
Many people including rival go-go bar bosses, class Angelwitch in Nana Plaza, as the most consistent go-go bar for the past eight years.  Matt and his Thai partner Khun Pim created the most professionally choreographed go-go stage shows in Thailand.  In addition, Matt introduced German rock music to Thailand in the form of Rammstein, which has grown in popularity.  While most other go-go bars play trashy techno music, Angelwitch remains in a class of its own in terms of music and the inimitable atmosphere.  Matt and Khun Pim were clever enough to create their own niche within the go-go bar scene and they have certainly reaped the rewards for their tireless efforts.
The stage shows are a clever combination of lighting, music, props, themes, costumes and choreography.  In fact, it is taken so seriously that Angelwitch employs an entire show production team.  A selection of the sensational stage shows are performed to classic rock ballads such as 'Angie' by the legendary Rolling Stones, 'Nights In White Satin' by the Moody Blues and 'Dream On' by Aerosmith.  These are to name but a few of the timeless stage shows that are performed nightly in both Angelwitch Go-Go Bars.
Friends of Matt will be pleased to know that he intends to live in Bangkok for at least the foreseeable future.  I think both Matt and Pim deserve a BIG thank you for their contribution to making Thailand's nightlife so much more exciting and entertaining.  On behalf of every Angelwitch admirer we salute you!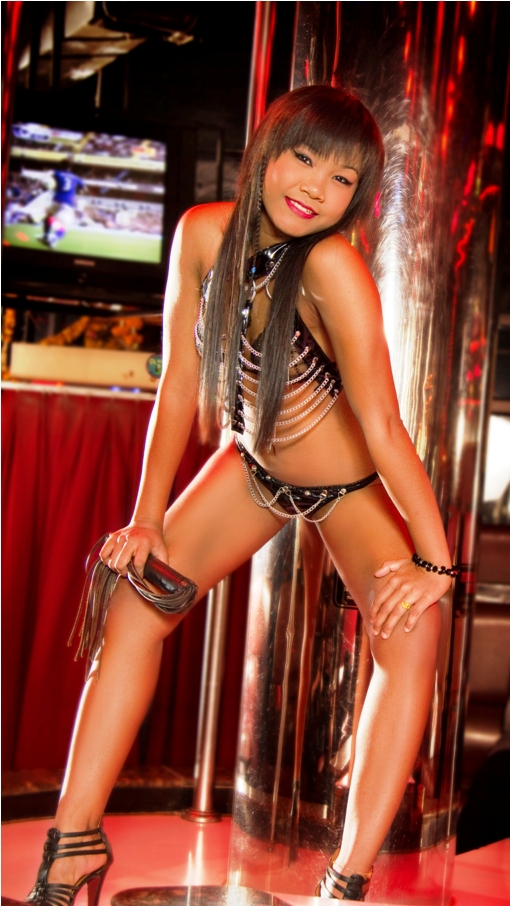 QUICK CLICK – RETURN TO THE HOME PAGE