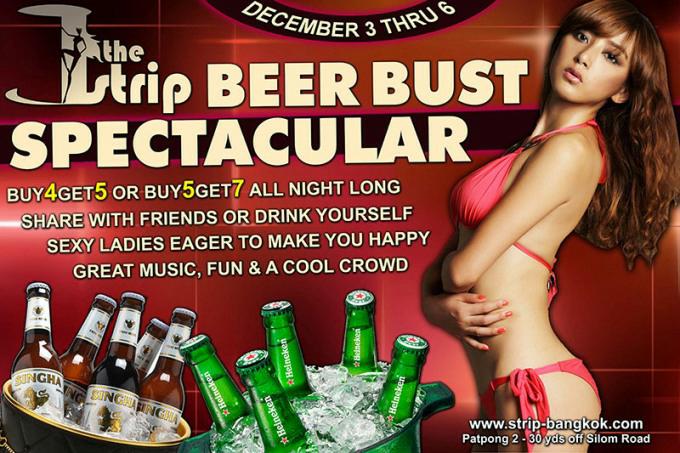 [wp-bannerize group="eblue_banner_914″ random="1″ limit="1″]
If you were not aware, the bars and clubs in the Patpong area have been given the later closing time of 3:00 am. Most of Bangkok's nightlife venues are shutting down before 3:00 am and unfortunately, this currently includes the vast majority of discos and nightclubs. It is hoped that later closing hours will be given to nightclubs in Bangkok soon, but we are still waiting.
The Strip GoGo Bar located in Patpong Soi 2 has recently taken on a bunch of super sexy gogo dancers and now has a greatly strengthened lineup. In fact, Stickman's Girl Of The Week is Nina from The Strip.
Check out the poster below for the latest beer bucket promotion at The Strip.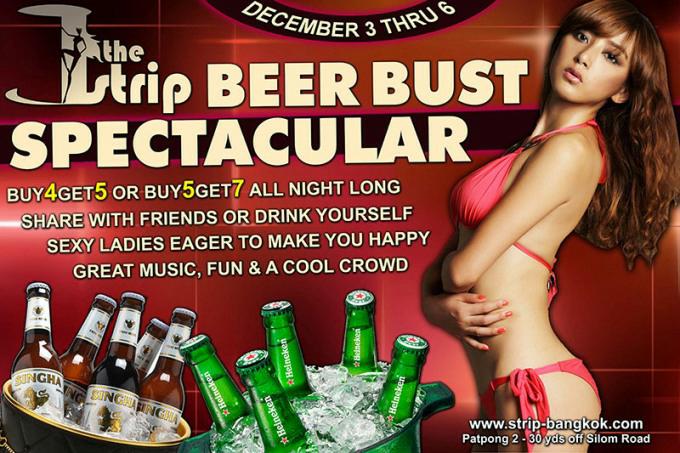 [wp-bannerize group="thestripbanner" random="1″ limit="1″]