CHERRY BAR PARTY NIGHT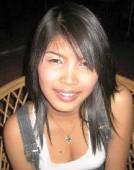 Pattaya party people will be pleased to know that there are a couple of bars hosting a party this weekend.
Tonight (Saturday, October 18th), Cherry Bar are hosting a party. For those of you who are unaware, Cherry Bar relocated and is now in the centre of Soi 8. Run by the amiable Adam, he's a guy who certainly knows how to host a party. Check it out!
DIAMOND GO-GO BAR BIRTHDAY BASH
Tomorrow night (Sunday) Diamond Go-Go Bar will celebrate its 9th anniversary. Diamond Go-Go Bar's dance competitions and parties remain as popular as ever. Go along and enjoy the fun. Don't be shy give it a try! 
BARS OPEN FOR KING CHULALONGKORN DAY
The bars across Thailand will be open for King Chulalongkorn Day on Thursday, October 23rd.