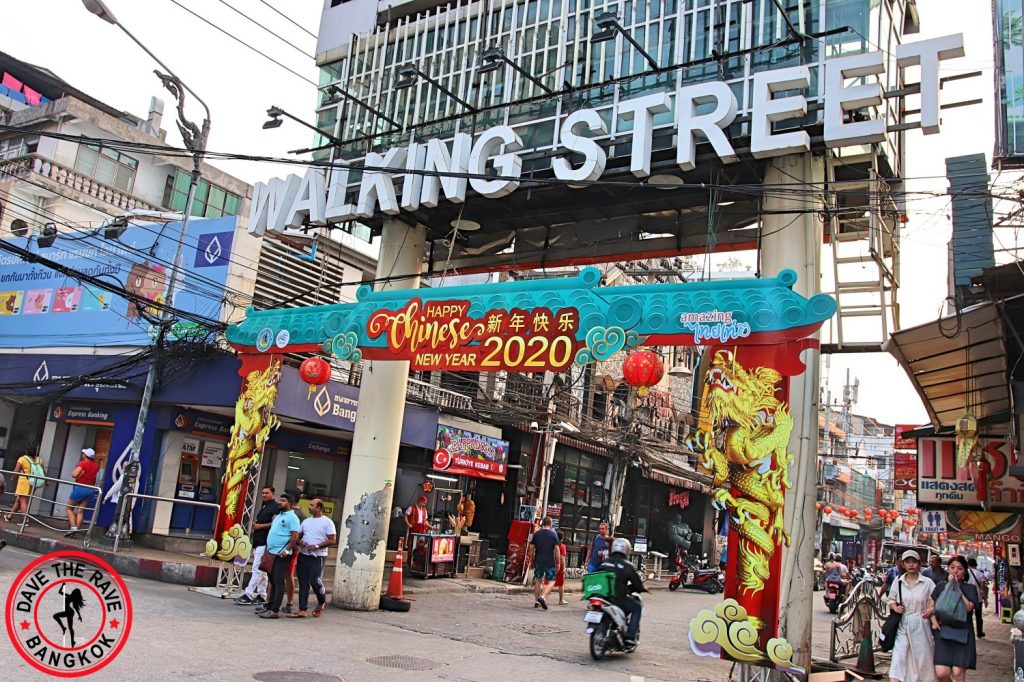 I just got back to Bangkok from an enjoyable two day trip to Pattaya. I thought you might appreciate a Photo Gallery to show you what it looks like these days. I think Pattaya is an acquired taste, so I will let you decide whether you want to visit or not. I make suggestions but I am certainly not pretentious enough to tell you what you like. :) 
I took the bus to Pattaya from the station opposite BTS Ekamai and it only cost me 119 baht. You know what mate, the motorbike taxi ride to the bus station cost me more! If you are on a budget take the bus, otherwise barter a taxi ride for around 1,000 baht. Thailand is not expensive if you let Dave The Rave guide you! 
I first visited Pattaya in May 1988 during a scorching hot season. Now, fast forward to 2020 and I still enjoy visiting Pattaya, even after all these years. Of course, a lot has to do with the fact I am a Thailand Nightlife Guru but nevertheless, I genuinely like Pattaya; albeit in small portions. 
The intense furnace heat of Bangkok can and does wear you down. Believe me, I know I have lived here since 1999 and even the Thais complain about the heat.  Therefore, a visit to Pattaya gets me out of the furnace of the Big Mango to enjoy a (somewhat slightly) cooler climate. 
I enjoyed staying at Robin's Nest on Soi Diana, as I always do whenever I visit Sex-On-Sea. They run a tight ship at Robin's Nest Pub but it retains a relaxed, pleasant atmosphere. Considering  Pattaya can be rather rough 'n' ready, they maintain high standards. Believe me, I have seen some dumps in my 30+ years here! Robin's Nest has clean, comfortable rooms, great pub grub and live sports.  
One positive thing about the beer bars and gogo bars in Pattaya is that they offer so many Happy Hours. If you are on a Booze Cruise the best gogo bar Happy Hour is 55 Baht Bottled Beers at Pandoras GoG0 Bar in Soi LK Metro. In addition, don't miss Sapphire Super Sunday with Happy Hour prices all night at Sapphire Club in Soi 15 Walking Street. Also on Walking Street, Pin-Up Agogo offers a 90 Baht Happy Hour. These are just a few examples of the multitudes of Happy Hours in Sin City.  
Without further ado here's my Pattaya Photo Gallery!
---
Daves Raves — My publishing schedule is Sundays, Tuesdays & Thursdays. 
Dave The Rave is a unique Thailand Nightlife Guru with vast professional experience in Bangkok nightlife since 1999. Dave is still closely connected to Thailand's nightlife and his blog remains popular worldwide. 
---