The Penthouse Hotel, a bad-boy landmark thought relegated to a bygone era, is making a comeback in Pattaya.
Located on the corner of Beach Road and Soi Pattayaland 2, Penthouse's rooms featured such amenities at go-go poles, swings and hot tubs. It was styled after a bordello and allowed only adult guests.
Rooms were themed and included the "Babylon Spa Suite", "Party Patpong", "Pattaya".
The hedonistic theme appealed to Pattaya's throngs of western sex tourists but, as Sin City began to clean up its act and Chinese and Russian tourists replaced westerners, the Penthouse slowly was relegated to being a remnant of a bygone era.
Penthouse Hotel's Decline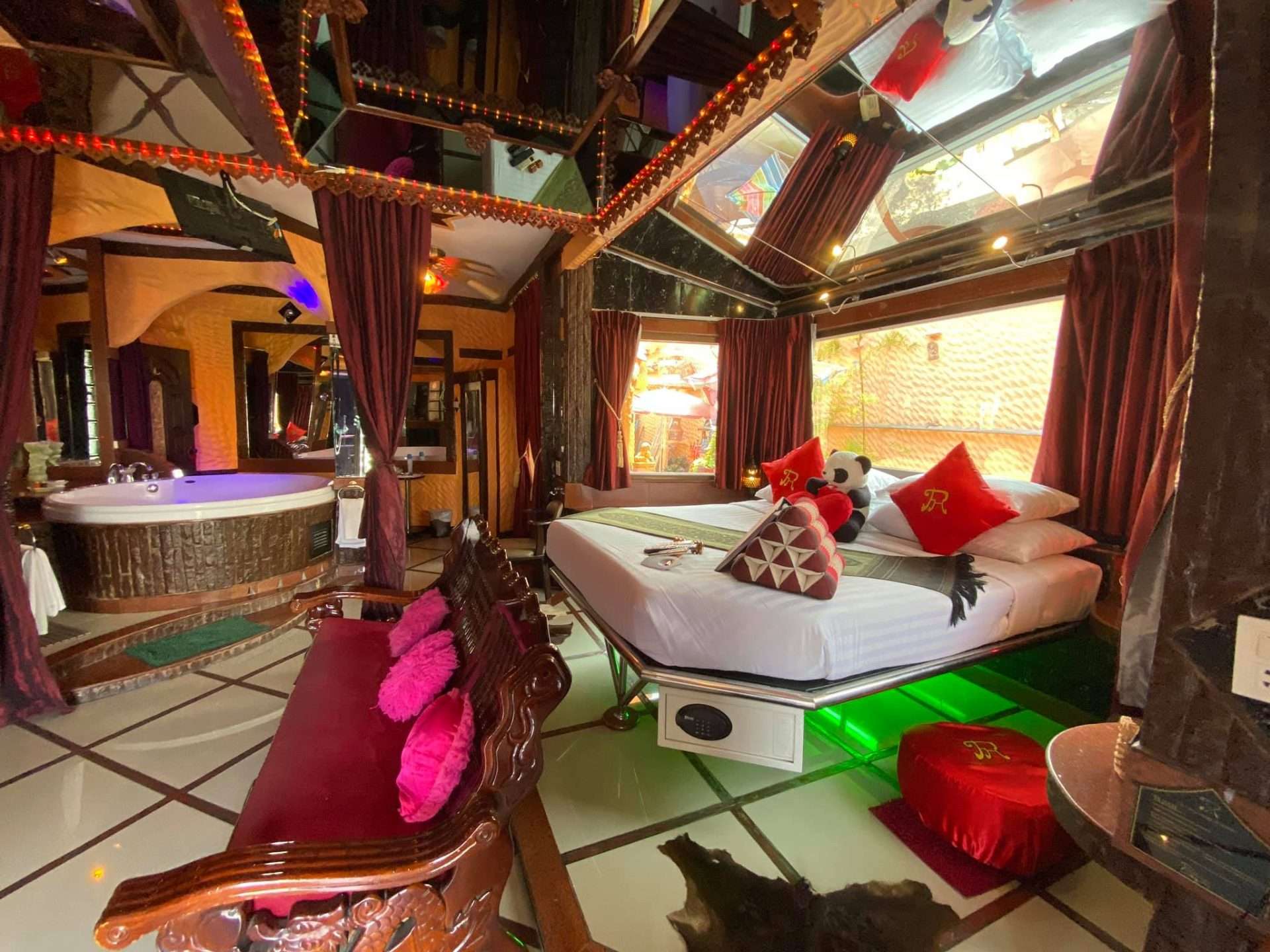 It didn't help that the hotel fell into disrepair. Maintenance was sparse and the rooms were described, even by the naughty boys who clamored to stay there, as grubby. Its pool was used so frequently for activities other than swimming that one female pool-party guest once remarked that she feared getting pregnant by just getting the water.
Like so many hotels, the Penthouse did not survive Covid-19, closing in June 2020. But the building was sold in, in April, a major renovation began. Work began slowly, but last week was moving ahead full-steam.
"A revamped and refurbished Penthouse Hotel will be a great addition to Pattaya's hotel stocks," Stickman Bangkok wrote in his most-recent column. "At the height of its popularity, Penthouse was a super popular, unique property – and one of those places where every eager fan of the nightlife industry should stay at least once!"