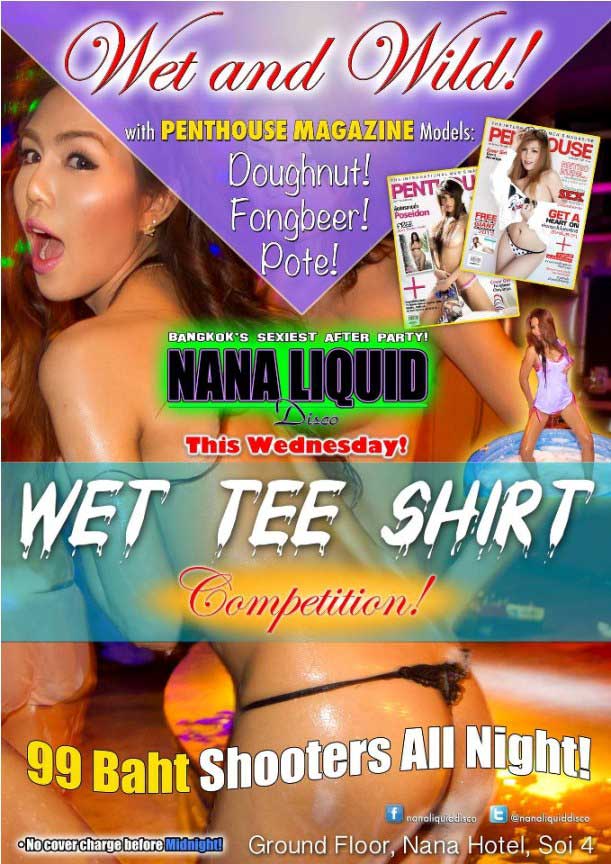 [wp-bannerize group="VG" random="1″ limit="1″]
Wet & Wild! It's time for those super sexy Thai Penthouse Models to get Wet & Wild at Nana Liquid Disco. This coming Wednesday (20-03-2013) Nana Liquid Disco hosts a Wet T Shirt Contest, which promises to be a great night.
Don't Miss This! If you missed the last Penthouse Models Party hosted by the Nana Liquid Disco, then make sure you do not miss this one!
Wanna Get Shot? Shooters are ONLY 99 BAHT ALL NIGHT.