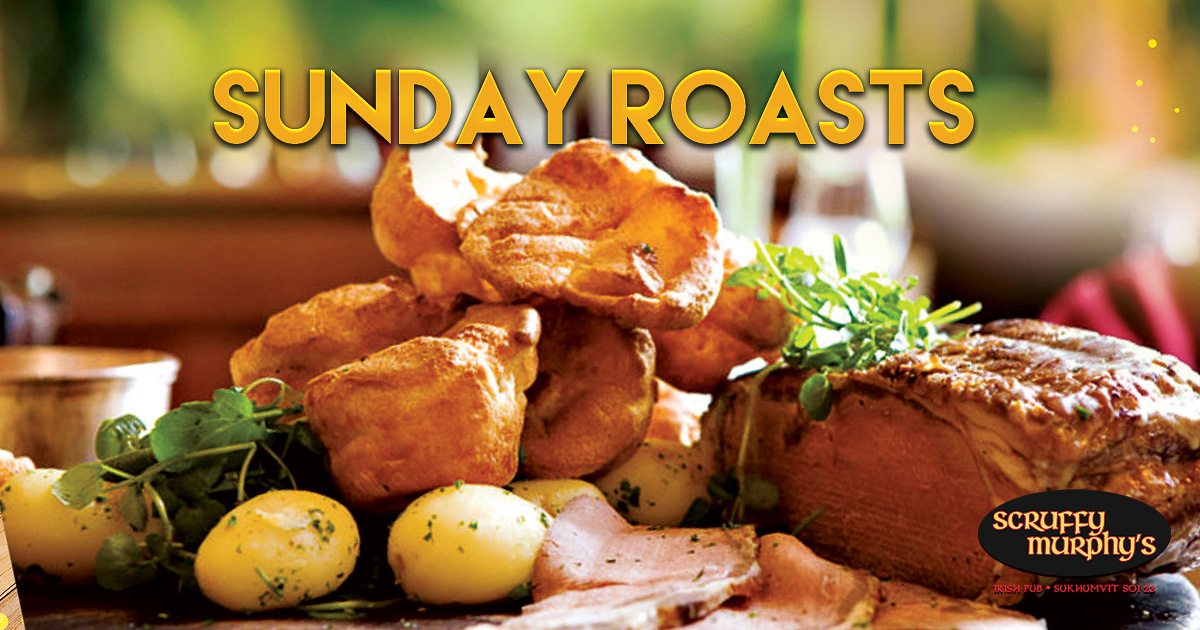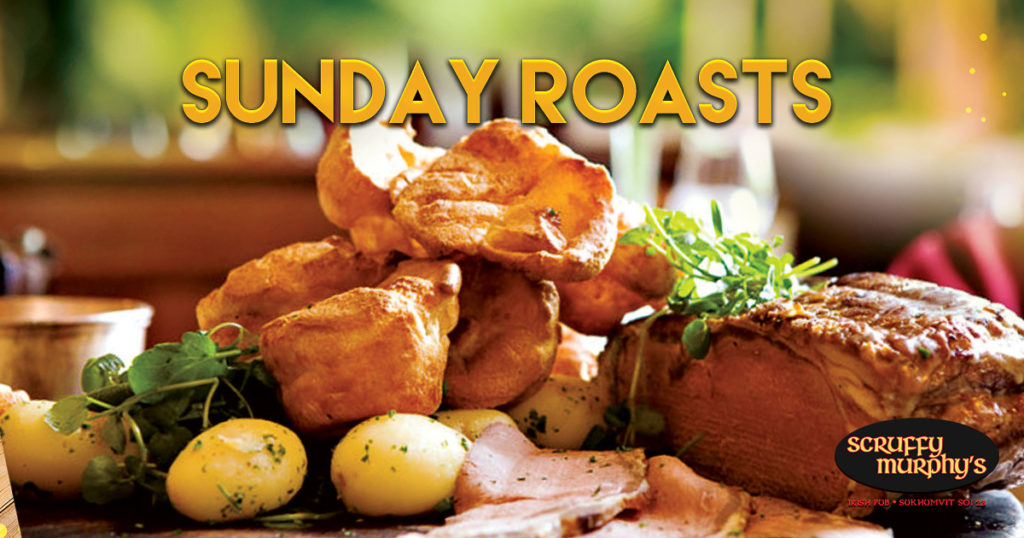 For some Bangkok expats, the weekends would not be complete without a traditional Sunday Roast Dinner. 
Renowned across the world, as a symbol of these two great nations, the British and Irish Sunday Roast Dinner is something quite special.
A number of foreigners can be forgiven for thinking, a Yorkshire Pudding is a delicate dessert served after the main meal. Nope, it's not it's served, as part of the Sunday Roast Dinner!  
Well, look no further than Scruffy Murphy's Irish Pub. It's conveniently located on Sukhumvit Soi 23 opposite Soi Cowboy. Yeah, I know you never go to Soi Cowboy because you are a good boy! 
Daves Raves – Just look at this succulent Sunday Roast!
Blog Post Schedule
Perhaps you are wondering, why is today's Sunday Roast a dinner and not my Sunday Weekly? Well, I have decided to change the blog post schedule here on my website.
As you probably know, this is a WordPress website, which is the most popular blogging platform in the world.
Therefore, you can now enjoy daily blog posts but in addition, there will be two main blog posts per week.
The main blog posts comprise of a minimum of 500 words, posted at noon (Thai time), every Monday and Friday.
Why change the blogging schedule? I just felt there were too many bloggers posting every Sunday. In fact, just at a glance, I counted five websites. I hope that you like the new schedule and continue to visit my website regularly. As always, I appreciate your loyalty and support. Cheers!