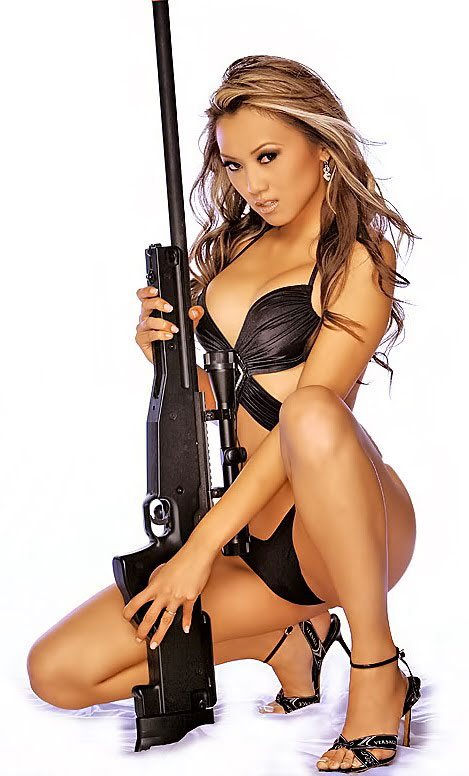 Once again things have been rather hectic this week, but I am pleased to see that my Go Go Guru Facebook Fan Page already has 1,400 fans. Join the Go Go Guru on Facebook for a fantastic journey into Thailand's neon jungles!
As a new feature coming up I will be running a competition and giving away a FREE one year subscription to After Dark Asia Magazine. This months issue is bound to please the regulars with a fantastic Thai babe centrefold… Phew! I suggest finding a quiet private place for reviewing the content.
Thai girls with guns, is it sexy or not? We think so, however if you are married to a Thai woman you might find the images a little bit disturbing!
Lots more HOT photos coming and hopefully another YouTube video. However, I saw Toby disappear into the Climax Club the other night with a group of sexy girls, so no doubt it will be a few days at least.
The after hours scene is always changing in Bangkok and so, this week I will fill you in on the latest on the after hours nightspots. There are a number that are well worth checking out.
As always keep the Facebook and Twitter sharing alive – sharing is caring!
[nggallery id=23]
[wp-bannerize group="ada" random="1″ limit="1″]