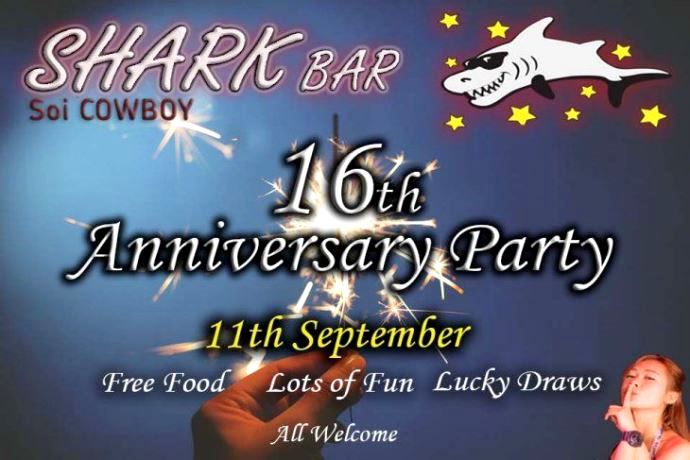 Shark Bar Celebrates 16th Anniversary
Shark Bar located in Soi Cowboy is hosting a Big Birthday Bash tonight.
In order to celebrate this milestone, they are offering Free Food and Lucky Draws, plus an abundance of hot dolly birds. 
What I like about Shark Bar is the touch of style, with the go-go dancers elegantly dressed to be undressed. 
Shark Go-Go Bar is particularly popular with Asian customers, as well as Westerners. Shark retains its popularity even after all these years. Just like a classic wine is has matured well with age. 
By any standards celebrating 16 years in the Bangkok go-go bar business is a remarkable achievement. Congratulations to Frankie and his team. 
Come on down tonight you party animals!