Thailand Weather Warning
Being English, I guess I have that stereotypical obsession for the weather. It's that time of year again, when the heavens open up and down comes the rain. The Thai authorities are telling us not to ignore flood warnings, especially in certain provinces, where flash floods can and do occur.
The rain in Thailand comes down suddenly and within minutes the roads can start to flood. If you ever get caught unprepared in a heavy downpour, you can buy an umbrella and/or a raincoat from the numerous 7 Eleven shops. Also, make sure during the rainy season you have suitable footwear.
Just be prepared, because the worst of the torrential rain is yet to come. The photo below depicts how Thai street vendors protect themselves and their goods against the elements. Rain does not stop play!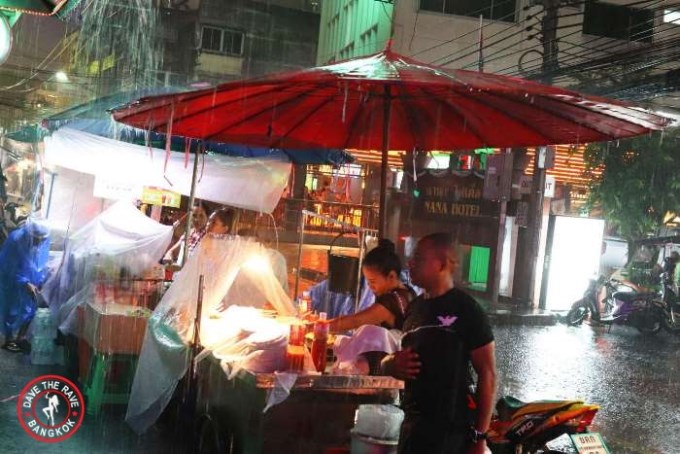 FOR THE LATEST NEWS POSTS — CLICK HERE 
My Email — [email protected]