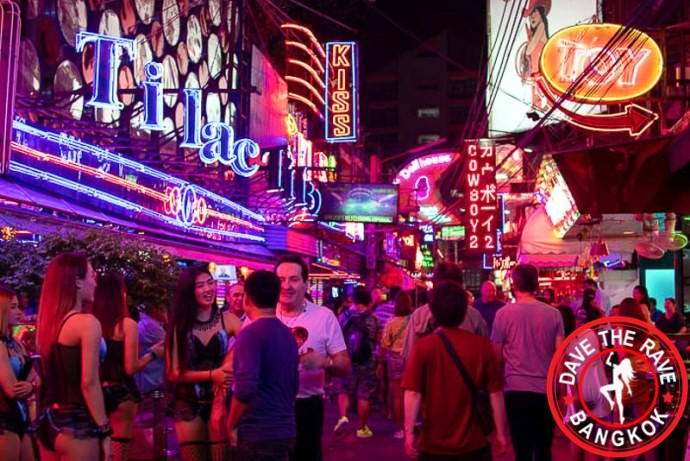 Little Las Vegas
Here are two new photos I took of Soi Cowboy in downtown Bangkok.
Labelled by some as "Little Las Vegas" this tiny lane has come a long way since its humble beginnings.
During recent sojourns down Soi Cowboy, I thoroughly enjoyed visiting The Dollhouse, Shark Bar and Lighthouse. All three of these pleasure palaces are great go-go bars to drink and enjoy a bevy of beauty!
The biggest claim to fame for Soi Cowboy is being used as a location for a few famous movies. This includes the machine-gun scene inside Tilac Go-Go Bar for the crazy film Hangover 2.
Daves Raves – I met some of the stars from Hangover 2 when I was at Angelwitch Go-Go Bar and they were a really friendly bunch of guys.