Street widening that would put an end to popular Soi Cowboy patio bars could begin as early as late November.
The controversial proposal remains a real possibility, despite the vehement opposition of bar owners and fans of the Soi Cowboy patio bars. One Cowboy source said this week that Bangkok officials are eyeing the start of construction in three months, or the end of November.
That, of course, is right at the start of high season, which strikes many as a ludicrous idea. But, as has so often been seen in Pattaya, public officials care little about inconveniencing tourists or harming business owners by digging up roads and pavement. They argue the work has to be done during the dry season months of December and January.
Make no mistake, the construction would hugely inconvenience everyone on Soi Cowboy. The plan calls for widening of the Neon Alley to double its current width. The only way to do that is to demolish the Soi Cowboy patio bars.
Not All Soi Cowboy Patio Bars May Go
But the Cowboy source this week said the brunt of the damage may not fall equitably, with city officials looking at only demolishing outside bars on one side of the street: The north side where Baccara, Shark Club and The Dollhouse all have outside bars.
Sparing the Soi Cowboy patio bars on the south side will go over like a lead balloon among bar owners who assumed the street would be widened equally along the north and south.
Bangkok officials maintain that property owners have encroached on public land with the Soi Cowboy patio bars for decades and that the narrow width of the soi, street carts and signs overhanging the street pose a safety risk, with emergency vehicles unable to traverse the alley if necessary.
Public officials point to Walking Street in Pattaya which earlier this month saw the removal of the last overhanging signs and overhead power lines. Many bar owners and visitors complain the iconic nightlife strip has been rendered dark and dull. But bureaucrats and politicians posed for photos Friday crowing about their "achievement".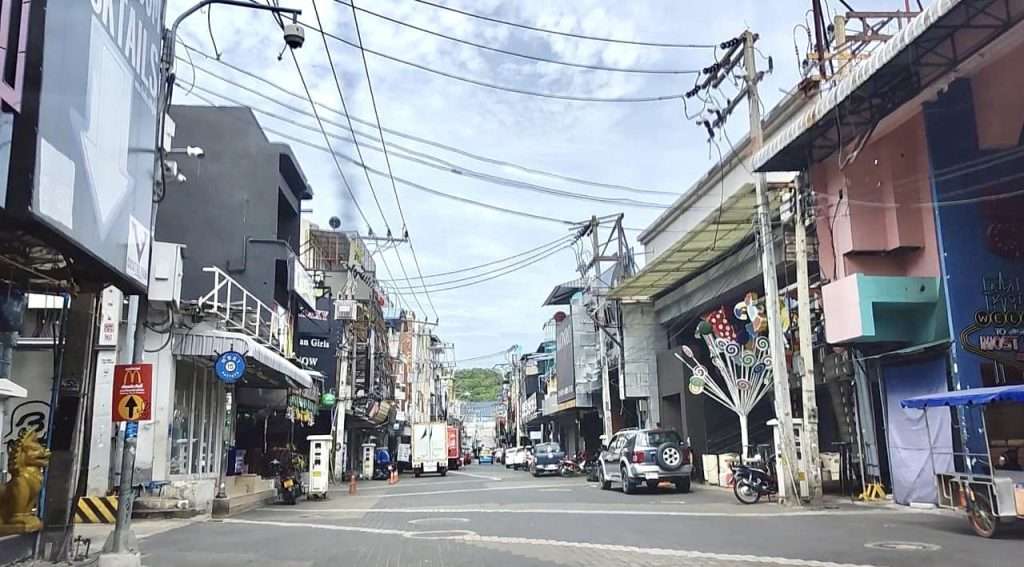 It seems the same fate now awaits Bangkok's iconic nightlife street. A future where Soi Cowboy will be have two lanes of level concrete over a modern drainage system, no ugly power lines and signs close and parallel to shopfronts now seems like more of a possibility than ever.