There may be no water any longer in Nana Plaza, but, on Soi Cowboy Songkran will be wet, wet, wet again!
After three years of no water-splashing parties for the April 13-15 holiday, Soi Cowboy go-go bars are filling filling up the coolers with cold beer and buckets with colder water for a three-day splash fight.
The Dollhouse Bangkok plans to open its outside bar at 11 a.m. Thursday, Friday and Saturday. Shark Club will open its patio bar for fun and drinking at noon. Suzie Wong and Baccara also will open their bars, with plenty of cold beers and soft drinks from 1 p.m. for the Soi Cowboy Songkran splashfest.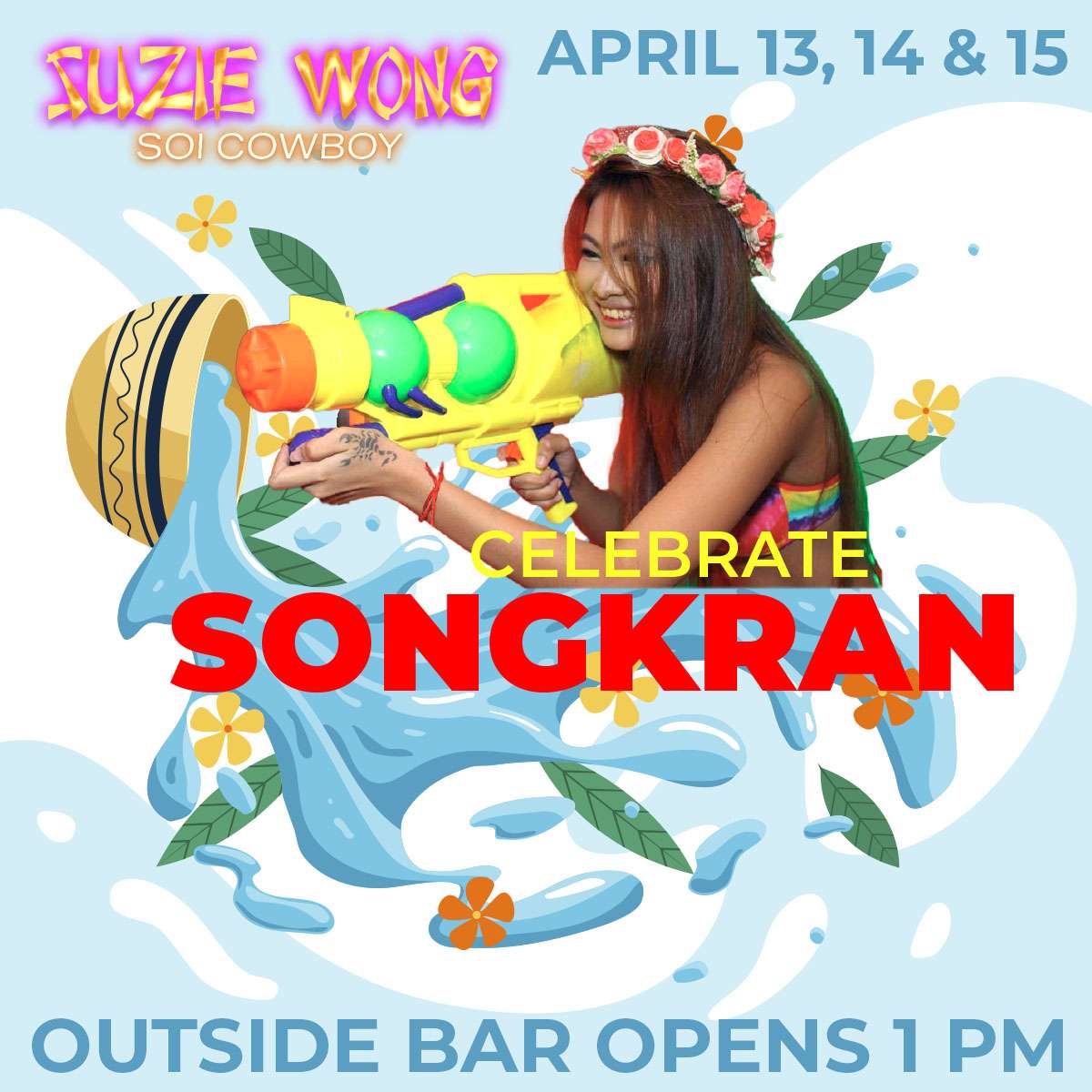 Water Everyone for Soi Cowboy Songkran
Of course, water will be free; not to drink, but to throw! Bring your own water weapon of choice and make those sexy bargirls wet.
The water wars will go on all day until the go-go bars dry off and open the inside seating areas for some drier night-time action. No water inside the bars please! If you want to get the girls wet after sunset, you'll have to do it in your hotel room! Check out this video to see how crazy Soi Cowboy is during Songkran in previous years.
Soi Cowboy Songkran Video
Check out this video from 2019 to see how crazy Soi Cowboy Songkran really is.