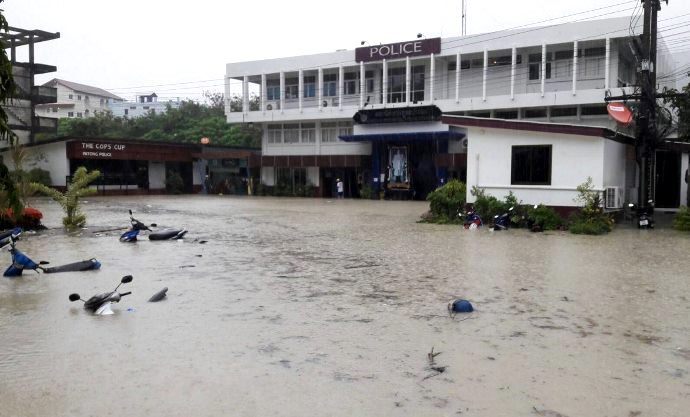 Phuket has been hit hard by a fierce tropical storm that has caused flash floods and landslides. As a result of the landslides, one construction site of nine villas has collapsed, but no deaths, or injuries were reported.
Some parts of Phuket are flooded so deep, they are not accessible by vehicles. Those who needed to cross certain parts of the popular beach resort, were forced to improvise by using boats and jet skis.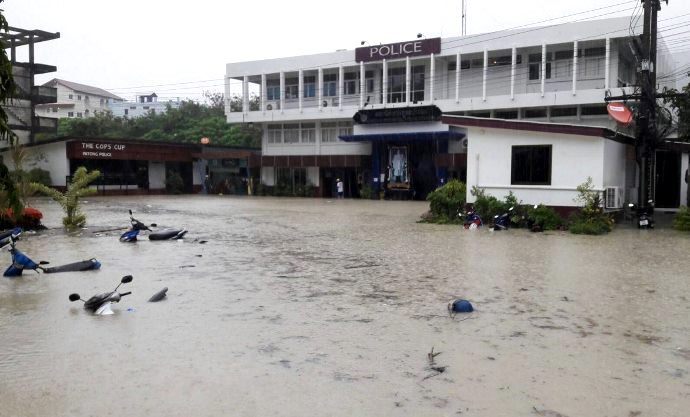 Phuket Police Officers were forced to move upstairs at Patong Police Station, because flood water rose so high inside the building.
Typhoon Doksuri that recently battered Vietnam is now sweeping across Northern Thailand. A severe weather warning is issued to other beach resorts and cities across Thailand to brace for the storm.
Fortunately, Bangkok and Pattaya have remained unaffected so far.
News Source – The Nation