PATTAYA BARS TOLD TO CLOSE TONIGHT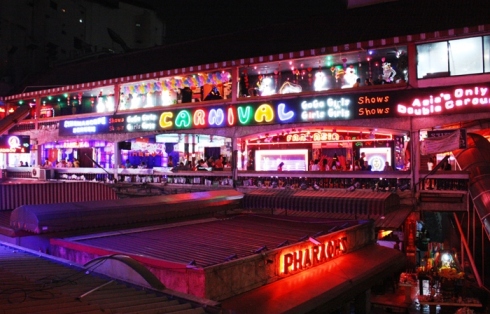 Today is one of the most important Buddhist holidays on the Thai calendar. Therefore, I have to be the bearer of bad tidings, because most beer bars and go-go bars in Pattaya have been told to close by Chonburi Police. Last year down in Pattaya, several go-go bars tried to open and then, later in the evening Thai Police proceeded to closed them all. If you are in Pattaya, or intending to go to Pattaya I want to inform you of the situation. Restaurants will be open, so you might want to go for a meal with a lovely Thai girl. Usually, restaurants in Thailand serve alcohol regardless of what special day it is. Anyway, that's my suggestion guys.
Here in Bangkok, according to two Soi Cowboy bar owners, the bars and go-go bars in Soi Cowboy are most likely to be closed tonight. However, one place that is usually open in Soi Cowboy is Penny Black.
NANA PLAZA IS OPEN TONIGHT
There is some good news, because Nana Plaza is open tonight. I think you will find that most bars and go-go bars in Nana Plaza will be open, but a few bars might choose to close for the night. I want to let you know what is happening, in order that you can plan accordingly. In addition, you will be able to have a drink in Bangkok's pubs. Public Houses can usually get around the Buddha Day issue, because they hold a similar license to a restaurant. In these circumstances, a license to sell  food in a pub pays dividends. Cheers!
**************************************************
**************************************************