SOI COWBOY – LITTLE LAS VEGAS
Out of the three main go-go bar areas in Bangkok, Soi Cowboy remains the busiest overall.  This will probably become more evident, as the rainy season approaches.  The main reason is simple; the clientele in Nana Plaza and Patpong consists of an increasing number of tourists and infrequent visitors.  Therefore, the number of foreign visitors drops in the rainy season, as you well know.  In addition to a general decline in foreign visitors, Patpong has recently suffered further from the anti-government violence in Silom.  Furthermore, Patpong and Nana Plaza have more restrictions on 'showing' than in Soi Cowboy.  It is unfortunate for Patpong, but with Soi Cowboy being relatively unaffected by the anti-government protests, Cowboy will inevitably benefit from this situation.  Soi Cowboy has become popular with resident expats for several reasons, which includes the numerous Happy Hours on offer. 
While a number of resident expats may not spend that much time, or money in the Soi Cowboy go-go bars, they do like to take advantage of the cheap drinks on offer.  If you are on a budget and looking for super savers and drinks deals, then Soi Cowboy is your best option.  Most bars host a Happy Hour of some sort, or another.  During Happy Hour Soi Cowboy is rather deceptive, because it looks like the whole of the soi is packed full of customers.  However, during the early part of the night, the majority of customers are sitting outside the go-go bars, drinking cheap beers and watching the world go by. 

Just take an early evening stroll down Soi Cowboy and you will see more activity outside than inside the bars.  This just goes to show that drinks deals and promotions do work to a degree.  With the exception of Tilac, Shark, Bacarra and possibly a couple of other bars, the majority of go-go bars are down on go-go girls and customers.  Pedestrian traffic in Soi Cowboy is also less than it used to be, (which incidentally is widespread across Bangkok), due to the ongoing political problems. 
As a friend said to me, 'A few months ago, you could barely move along Soi Cowboy, but now you could sprint from one end to the other.'  I think this is an accurate reflection of how quiet all of Bangkok is right now.  If you peer into Spice Girls, Rio, Sahara, Midnite, Deja Vu and Kiss, these six go-go bars are often, as dead as an extinct thing! 
In stark contrast, the outside seating areas of Tilac and Sams 2000 are busy with farangs getting their daily fix of nicotine and alcohol.  While it is definitely not a particularly healthy environment, it is a smokers and boozers haven.  Early one fine tropical evening, I observed two farangs sitting outside Tilac Go-Go Bar.  They were chain smoking and sucking down cheap Singha Beers.  They were wearing vests, shorts and flip-flops.  My family would not let me leave the house dressed like that!  Yep, you guessed it this was Happy Hour in Soi Cowboy.  The elder one of the two looked like death microwaved! 
You sometimes have to question what kind of people these mega cheap drink deals attract.  Happy Hours are a good idea, but bar bosses must be careful they don't set their drink prices too low.  If the drink prices are too cheap, you will attract the cheapskates.  This will lead to problems, because Cheap Charlies do not buy lady drinks and they certainly do not pay bar fines for Thai girls.  It is a balancing act, but you have to try to create a mutual respect between the customers and the bar girls.  
One advantage that Soi Cowboy has over both Nana Plaza and Patpong, (which is sometimes overlooked), is the layout.  It is easier and safer to take a stroll down a single lane, with all of the bars situated either side on the ground level.  Visitors to Cowboy do not have to deal with stairs, lifts, or a night market.  Due to some unscrupulous operators in Patpong, upstairs bars still have the rip-off stigma attached to them.  This is a concern for some farangs, especially newcomers.  Furthermore, there is also the fire safety aspect to take into consideration.  People still remember the horrors of the Santika Club fire in Bangkok.  Fortunately, for the go-go bars in Soi Cowboy, they have none of these problems to overcome.  If you combine all of the factors I have mentioned above, it is not surprising that Soi Cowboy remains overall, the most popular naughty nightlife area.         
NANA PLAZA – ENTER THE NEON JUNGLE
There is still a lot of speculation emerging from the rumour mills surrounding the fate of Nana Entertainment Plaza.  The Master Lease runs out at the end of 2012 and although this is some time away, the false rumours continue from the misinformed.  The fact is nobody is certain of whether Nana Plaza will continue or not after the Master Lease expires.  OK, let's say Nana Plaza is history, so what will replace it?  Just how many hotels and shopping complexes does Bangkok need!?  Let's think hypothetically and say Nana Plaza becomes a shopping complex.  For starters, this would most probably kill trade in and around Soi Nana.  Surrounding hotels, pubs, bars, restaurants and shops, will all suffer.  Furthermore, the Thai population who rely upon foreign revenue from Nana Plaza will suffer as well.  During this global economic downturn, would it be wise to invest a ton of money into a massive new project?  Furthermore, is it wise to gamble upon a new business venture, while the Thais remain deeply divided?
Then there is the other side of the equation, perhaps Nana Plaza will renew a new Master Lease and continue with its current format.  After all, it is easy money for those collecting the rent.  Who is to say that this will not happen?  I am not deliberately sitting on the fence; I really do not know the outcome for Nana Plaza after 2012 at this moment in time.  In the meantime, it is business as usual in Nana Entertainment Plaza for at least the next two years and seven months.
Nana Plaza has regained some popularity with ten go-go bars 'showing' again.  In fact, in a few go-go bars birthday suits are on display.  Hollywood Carousel, Spankys and Angelwitch are providing sexotic shows on a nightly basis. 
What tends to let Nana Plaza down is the lack of early trade.  Unfortunately, far too few go-go bars in Nana Plaza want to make an effort to attract an early crowd.  Some bar bosses in Nana insist that they do not want to waste their time with Happy Hours and promotions.  However, they work very effectively in the popular bars in Soi Cowboy.  In Nana Plaza, I think the bar bosses could at least introduce some promotions, or drinks deals for the low season.  With so many empty bars from 7:00pm until 10:00pm, they have nothing to lose by giving it a try.  In order for this to be effective, several go-go bars must all launch a drinks deal.  Previously, a couple of go-go bars started Happy Hours, but two go-go bars is not enough to draw an early crowd.  Several go-go bars could introduce a special promotion on a selection of beers and spirits.  Perhaps run a drinks deal on Thai products such as Singha Beer, Chang Beer, Leo Beer and Thai Whisky.  This special promotion need only be until 9:30pm and just a third off normal price.  Another idea is to introduce a new beer such as Tiger Crystal Light at a special price.  There are cost-effective promotions that can be introduced, but whether we see any in Nana Plaza is another matter.  I have mentioned the subject of Happy Hours and drink deals in more detail, because of the foreign exchange rates.  The Euro (40.43), US Dollar (31.91) and British Pound (47.78) have all fallen sharply against a very strong Thai baht.  The current foreign exchange rates are starting to make Thailand look expensive, especially when you consider the increasing strength of the Thai baht.    

PATPONG – SOHO ON STEROIDS
I am not sure how a number of Patpong bars have kept going for decades, but somehow they have survived the test of time.  The upper level rip-off bars have given Patpong an appalling reputation over the years and even to this day, several upstairs bars continue to prey upon unsuspecting foreigners.  However, in saying that, the ground level go-go bars have farang friendly bar girls, although 'showing' is still forbidden.  A positive aspect down in Patpong is that attitudes have adjusted along with prices in the farang friendly go-go bars.  All you need to know for a good night out in Patpong is where to go and what bars to avoid.  As a rule, 'keep your feet on the ground' means do not walk up any stairs in Patpong 1.  The only exception is Kangaroo bar, which although it does have a flight of stairs, it is a farang friendly bar. 
Patpong was hit hard by the recent violence in the Silom area.  At one stage, Patpong and vicinity was full of Thai troops, razor wire and army checkpoints.  This is hardly an inviting atmosphere!  Even though the damage is done, Patpong battles on relentlessly.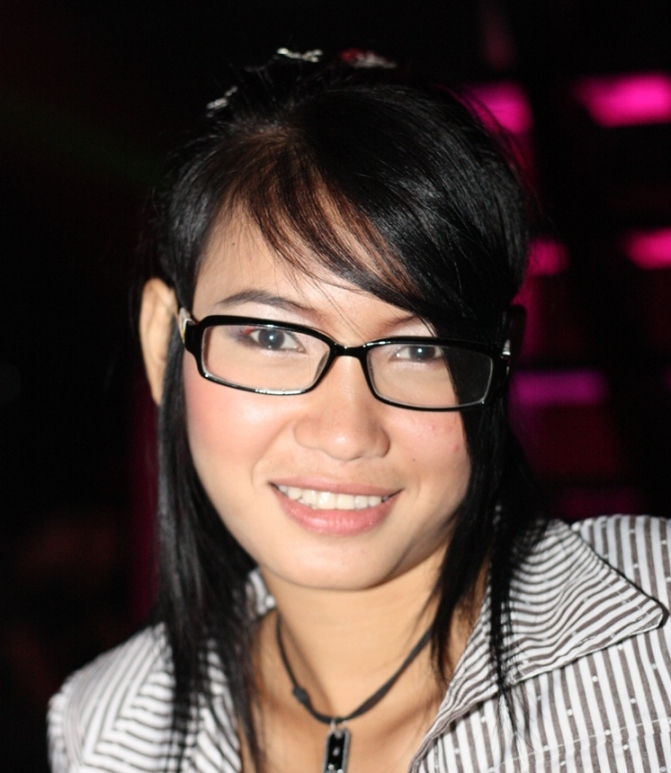 THAILAND TONIGHT & DAVES RAVES – My weekly Thailand nightlife column Thailand Tonight is now published on Wednesdays.  In addition, Daves Raves and other articles will be published throughout the week.  Check the Side Bar on the right-hand side and you will find SEARCH BOX, JOIN EMAIL LIST, REVIEW PAGES, CATEGORIES, RECENT UPDATES, DAVES RAVES, ARCHIVES and more.  Check it out!
JOIN MY EMAIL LIST – Sign up for my NEW Email Service and be the first to receive Thailand Updates.  The sign up box is at the top corner of the Home Page.  Join today!
FACEBOOK GROUP – Join my Facebook Group 'Thailand After Dark'
Reporting live from the neon jungles of Thailand… 
Join me again soon, thanks for visiting!
DO YOU WANNA GO HOME?  RETURN TO THE HOME PAGE