WHERE HAVE ALL THE FARANGS GONE?   
Just lately, the Thais are asking us why there are so few foreigners visiting Thailand this month.  With confused expressions they genuinely ask, 'Where farang go, why not come Thailand?'  With a wry smile we reply, 'Why do you think they are not coming?'  It is as though the mini civil war in Bangkok never happened.  Hey, perhaps they think it was a Hollywood movie!
It is remarkable to think that Thailand's tourism industry is suffering much more this month than during the violence in May.  With worldwide travel warnings, emphatically stating, 'Don't go to Thailand' it is not surprising that many people have cancelled their plans to visit Thailand.  Another important aspect is that companies will not issue any travel insurance, when the government declares a travel warning.  What family in their right mind will go abroad without travel insurance?
THAILAND TOURISM TURMOIL 
To a large degree, Thailand will have to right off tourism growth and financial investment for 2010.  I dare say a large number of people have decided to boycott Thailand and have booked a different destination already.  Many businesses across Thailand are now in survival mode.  With the exception of a minority of hotels and entertainment venues, the tourism industry has been hit hard.  The impact can only be described as devastating.  I wish I could be more positive, but it is going to be a very slow rainy season, as Thailand licks her wounds.  We can only hope that there will be some recovery in the high season (November until February), but local businesses and travel operators do not appear particularly optimistic.  Thailand has certainly not sprung into action to entice foreigners back with any special package deals.  Apart from some hotels offering discounts on rooms, all local businesses can do is hope for the best.       
SINGING THE RAINY SEASON BLUES
As I write this, the heavens have opened up and it is hammering down with rain.  Loud claps of thunder suddenly erupt, as the sky god demonstrates his anger.  At times nature can be rather rude.  I'm trying to write you ignoramus!  No, not you, I was shouting at the sky god…  Anyway, you get the picture. 
Adding to Thailand's troubles, the monsoon rains have commenced.  The low season is well and truly upon us.  And, just wait until the heavy rains flood the roads.  Who wants to be at the seaside, when it is flooded?  Apart from the die-hard mongers, a lot of foreigners will not be visiting Thailand anytime soon.  Among a variety of other problems facing Thailand, heavy rainfall definitely won't help.  Well, if that sounds negative, I can only say I am being honest.  In Southeast Asia, the monsoon rains are sudden and they continue for a prolonged period.  However, the rain does give us relief from the searing heat and humidity, especially the ferocious heat in Bangkok.  The paddy fields and reservoirs are like desperate addicts needing their next fix.
Incidentally, Pattaya is already running short of water.  Whilst the rainy season forces tourism to drop, it is paramount in preventing a serious drought in the rural provinces.  When the main roads in Bangkok and Pattaya (in particular) are flooded, it makes it difficult to get around these cities.  Being British I suppose I have acquired that particularly warped obsession with bad weather!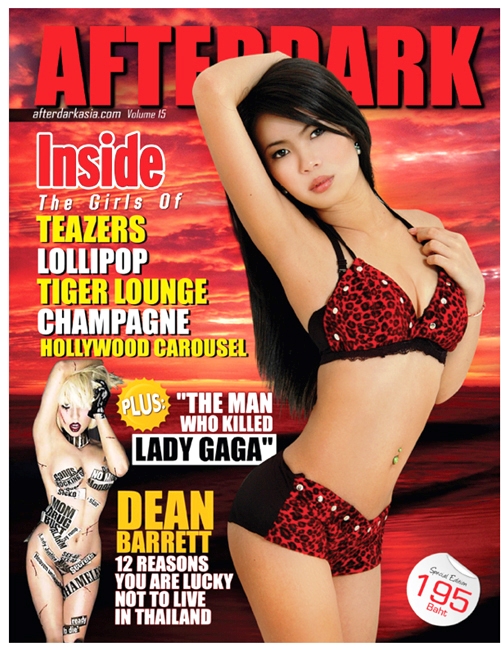 THAI BAHT CONTINUES TO REMAIN STRONG
Another problem facing foreigners is the strength of the Thai baht.  For the life of me, I can't work it out.  The Thai baht remains very high against the American dollar, British pound and the sinking Euro.  The British pound stays under 50 and the Euro has dropped below 40 during a critical time for Thailand.  It just doesn't make sense.  Thailand has become too expensive an option for some expats and they have moved to other countries.  Those affected the most are expats living off fixed pensions, which are paid in foreign currencies.
THAILAND NIGHTLIFE OVERVIEW 
In the naughty nightlife areas in Bangkok, Soi Cowboy remains the busiest overall.  In Soi Cowboy, the resident farangs keep it ticking over.  The bar trade that Tilac Bar and Bacarra does is incredible under the circumstances.  With Nana Plaza attracting more of a tourist crowd, it is obviously going to be quieter than Soi Cowboy.  Nana Plaza is quiet but surviving and the same goes for Patpong.  Down in Pattaya the popular bars on Walking Street are ticking over, but Thailand's nightlife as a whole, has seen a sharp drop.

FIFA WORLD CUP 2010
One boost for Thailand's bars and pubs is the FIFA World Cup.  This is definitely a welcomed break from all the doom and gloom.  With some games being played as late as 01:30 in the morning, it gives the bars some much-needed late trade.  The World Cup has seen some surprises and disappointments, but it remains quite an open tournament this time.  I definitely think there are several teams in the race, which makes it more exciting.  
DO YOU WANNA GO HOME?  RETURN TO THE HOME PAGE