Today I have posted a few photos to show you what is happening in the nightlife scene in Bangkok.  What exactly is happening in Nana Plaza?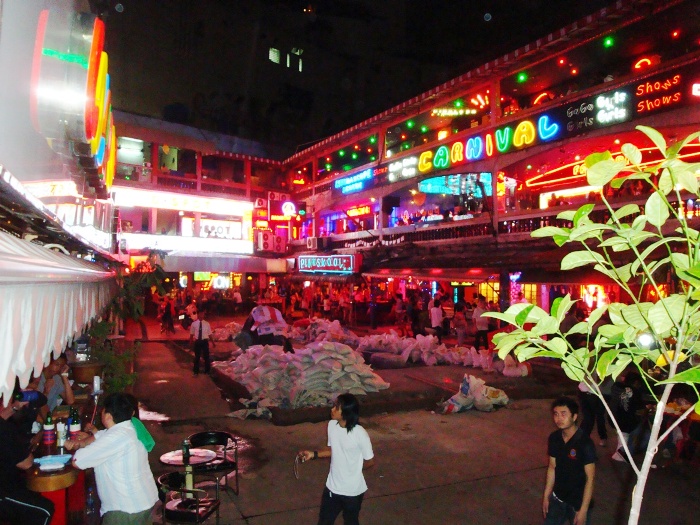 (PHOTO ABOVE) Nana Plaza looks very different with the beer bars in the centre on the ground level removed.  It has really opened up like a clam.  Nana Plaza comes to life, as you survey the scenery that was previously obscured for so many years…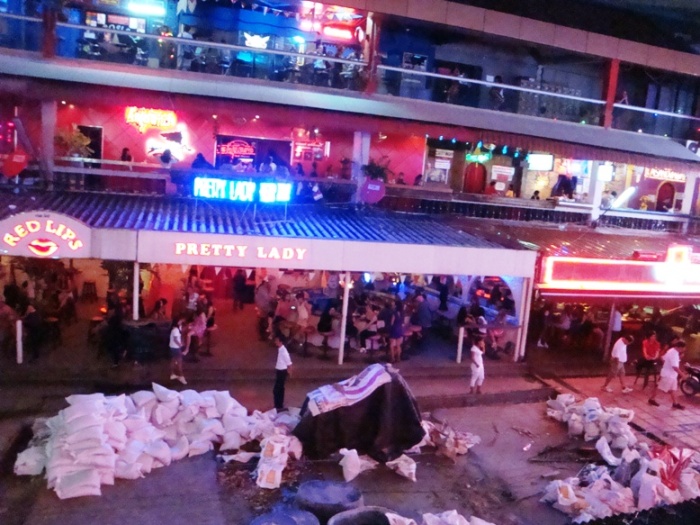 (PHOTO ABOVE) A view taken outside Temptations Go-Go Bar from the middle level in Nana 'Entertainment' Plaza.  As you can see, foundations are being laid.  Two bar owners both told me that permission has been granted to rebuild the beer bars.  However, work is progressing at a snails pace.  This photo would have remained relatively the same, if I took it for several days in a row.  I suggest you make the most of how Nana Plaza looks now before the view is obscured again…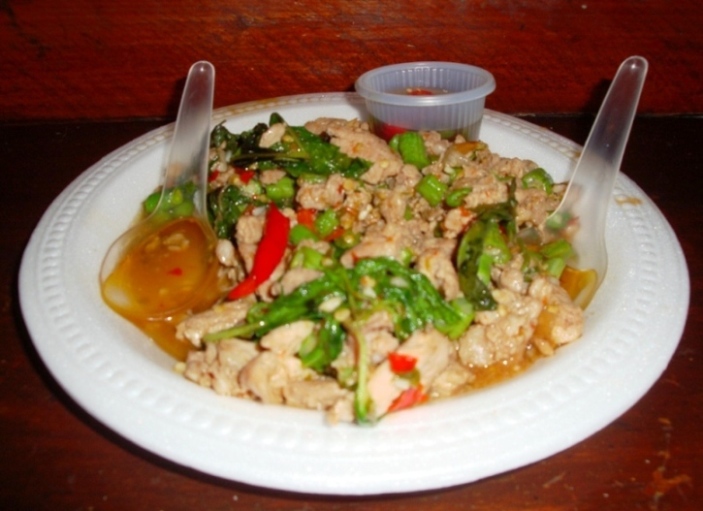 (PHOTO ABOVE) A typical Thai meal ordered from the makeshift food stalls inside Nana Plaza.  Several bar girls will sit outside a go-go bar and share a meal together.  This photo was taken outside Angelwitch Go-Go Bar and is just one of several dishes…  Mind you, the go-go girls were dishy too!
(PHOTO ABOVE) This is how Nana Plaza looked a few decades ago.  Back then it was Nana Plaza Shopping Center.  Nowadays it is still a shopping center, but a very different type of merchadise is on offer…

(PHOTO ABOVE) Nick Harris , the landlord of Chequers Pub is pleased to see the return of Guinness.  The lovely Miss Tarn shows off the dark delight.  Chequers Pub shows a range of live sports and is conveniently located just past Dynasty Inn on Soi Nana.  Chequers is one of my local pubs, so I might see you there.  Cheers!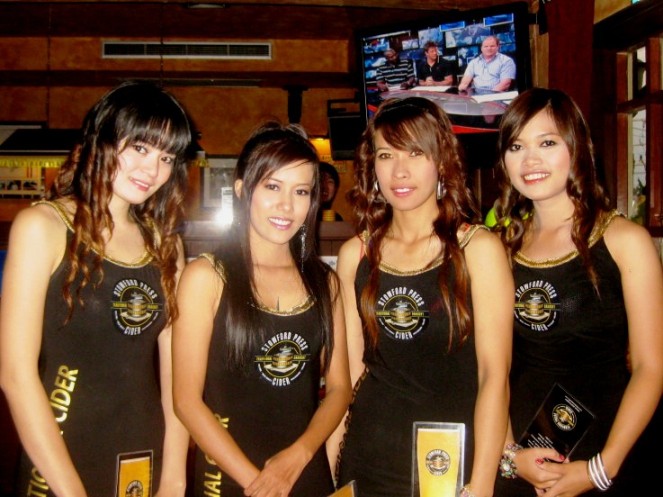 Fluid Asia Pacific proudly presents their lovely Stowford Press Cider promo girls.  Stowford Press is a popular cider that originates from Hereford in England.  This crisp, refreshing cider is available in numerous pubs and bars across Thailand.  However, you will find it more widely available in Bangkok pubs.  Cheers!
PAGE UPDATE FOR AUGUST 2010 – NANA PLAZA REVIEWS
DO YOU WANNA GO HOME?  RETURN TO THE HOME PAGE