NANA PLAZA – WELCOME TO THE NEON JUNGLE
This week I write about a nightseeing tour of Nana Plaza.  I bumped into a friend who was walking into Nana Plaza and so, we decided to visit Mercury Go-Go Bar.  It is located on the middle level in Nana Plaza and Mercury is the first go-go bar on the right-hand side at the top of the escalator.  Previously it was tucked away in the corner next to Rainbow 3 near the stairs leading up to the top level.  Although only a small bar, Mercury does create an atmosphere when it gets going.  Some of the go-go girls are pretty with slender shapes.  Upon the stage I spotted two very sexy babes; you should take a look at number 30 and number 31.  Same as this go-go bars namesake, these two go-go girls are HOT. 
As my mate and I were surveying the scene, a portly middle-aged farang got up onto the stage.  The Mercury go-go dancers handled him very well.  All the Thais were remarkably tolerant and none of them asked him to get down off the stage.  I can never understand why these idiots think it is 'cool' to jump up on the stage, especially farang men.  I am equally baffled why certain go-go bars allow them to do it.  If people wanted to see men on stage, they would go to a gay bar!  It might not seem like a big deal to some people, but it can be annoying enough to make customers leave the bar. 

BAR CODE – Fairly recently an expat rugby team hit Nana Plaza.  They were a damned nuisance, because they kept staggering into bars with booze from outside and then refusing to order drinks.  One drunken farang had the audacity to walk up onto the stage in Angelwitch.  Furthermore, he was carrying a whisky glass and this is not a smart thing to do.  And yet, he looked bewildered when he was ordered to get down off the stage.  These are supposedly experienced expats in Asia, but excessive levels of alcohol and testosterone can be a dangerous mixture.  If some of these guys find themselves sobering up in a Thai jail it would not surprise me.
SUPER SAVER – The prices are very reasonable in Mercury and they run a daily drinks deal.  Leo Beer, Chang Beer, Singha Beer and Thai Whisky are all just 90 baht all night long.  In addition, to this drinks deal Mercury is one of the few go-go bars in Nana Plaza that has a terrific Happy Hour. 
Inadvertently, I managed to catch the attention of a midget go-go dancer in Mercury Bar and she came over to sit with me.  The midget (number 19) is a friendly, chatty girl, who told me that she is 22 years old.  I am not into midgets myself, but as the little people go, I think she is cool.  By the way, how tall is the Mercury midget? 
After close encounters of the tiny kind, it was time to move on.  Momentarily I stuck my head into Mandarin Table Dance and discovered that there were very few customers at all.  This surprised me, because the go-go girls in Mandarin Table are energetic go-go dancers (yes, they really do dance!).  As an added bonus, they are fun to be with too.  I walked up the staircase and had a look inside Mandarin Go-Go Bar.  The top level was not open, but the downstairs level was oozing with sexy go-go girls.  Although Mandarin is small compared to Rainbow 4 or Hollywood Carousel, it does attract a reasonable crowd.  Mandarin still has a high level of Q Factor (a quantity of quality).  It is not surprising that is does quite well with that amount of talent on display.
The first go-go bar as you enter Nana Plaza is Lollipop, which is located next to the stairs on the left-hand side.  Although it has the advantage of prime location in Nana Plaza, it could do better than it does.  The katoey (lady boy) Mamasan annoyingly barks orders to the girls over the microphone.  This does not help to create the right atmosphere.  Also, you need to be aware that Lollipop mixes lady boys in with its go-go girls.  I think that some guys like it, while others don't like it, and a few do not know the difference!  Along with five lady boy bars (Obsession, Temptations, Casanova, Cascade and Carnival), this practice of mixing lady boys in with go-go girls has definitely driven a number of expats away.  But in saying that there are some attractive go-go girls in Lollipop.  Check out number 61 and number 76.  For those of you who may worry, they are definitely female and not she-male!  However, if you do like lady boys, or fancy experimenting, here is Lady Boy For You…

A while ago, the owners of Erotica bought DC 10 Bar.  There are now a few go-go girls from Erotica dancing in DC 10.  There are not enough go-go girls from Erotica to make much difference, but you will see a few new faces. 
PATTAYA NEWSFLASH – Today I have some very sad news to report.  Cigar Bob, the co-owner of After Dark Asia Magazine has passed away.  Bob sadly died yesterday of a heart attack at just 56 years old.  Bob was the front man for the popular After Dark Asia magazine.  Similar to many others, I knew Bob personally and I offer my sincere condolences to his family and friends.                    
SOI 8 PUB IS SOLD TO THE HIGHEST BIDDER
The very popular Soi 8 Pub on Sukhumvit Soi 8 has recently changed hands.  Dave, the Kiwi owner of Soi 8 Pub has sold it for numerous times more than he paid for it.  You could call it a dream come true, but Dave has worked very hard over the years.  Soi 8 is firmly established as one of Thailand's best pubs.  Dave has proved to be one of the friendliest bar owners in Thailand and he will be missed by his loyal following.  The good news is that Dave is not about to leave Thailand just yet.  I would like to take this opportunity to wish Dave all the very best for the future. 
BIRTHDAY BASH IN FINNEGAN'S IRISH PUB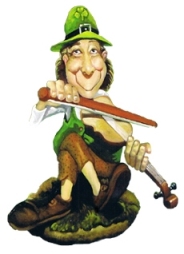 Gerry the owner of Finnegan's Irish Pub on Soi Nana celebrates his 50th Birthday on Thursday, March 25th.  We are therefore wishing Gerry all the best on his half century.  No doubt, there will be a few surprises throughout the night.  In a relatively short period, Gerry Finnegan has successfully established his traditional Irish pub in Bangkok.  By today's economic standards, this is no mean feat.  Finnegan's Pub remains one of the only Irish owned pubs in Thailand.  If you are not aware, Finnegan's is located opposite Rajah Hotel car park in Soi Nana.  Finnegan's is renowned for its loyal following of robust drinkers.  This includes colourful characters such as Peter Moon, who is a British Baron.  As Gerry says, 'To put the record straight, Peter is the real Baron Bonk.' 
LIVE MUSIC – Every Wednesday night in Finnegan's, the talented Thai duet Collide provide live music from 9:00 PM until late.    
WESTERN CURRENCIES SUFFER AGAINST A STRONG THAI BAHT
Foreign currencies continue to suffer against a very strong Thai baht.  The US dollar has fallen to 31.97, the Euro is 42.71 and the British pound is now 47.63.  Combined with the political protests in Bangkok, plus the economic downturn, there is not much to inspire foreign visitors or investors.    
AFTER DARK – Nana Liquid Disco is slowly but surely establishing itself amid Bangkok's late night scene.  It is FREE to enter this mega modern disco and standard drinks are reasonably priced at 130 baht.  Check it out!
AFTER DARK ASIA – Buy the After Dark Asia 2010 Calendar and you will get a FREE copy of After Dark Asia magazine.  The After Dark Asia Calendar is now available for HALF PRICE at ONLY 150 baht.  Note that this offer is only available from Angelwitch Go-Go Bar in Nana Plaza.
THAILAND TONIGHT & DAVES RAVES – My weekly Thailand nightlife column Thailand Tonight is now published on Wednesdays.  In addition, Daves Raves and other articles will be published throughout the week.  Check the Side Bar on the right-hand side below Review Pages and you will find my daily updates.
JOIN MY EMAIL LIST – Sign up for my New Email Service and be the first to receive Thailand Nightlife Updates.  The sign up box is at the top right corner of the Home Page.  Join today!
Reporting live from the neon jungles of Thailand… 
Join me again soon, thanks for visiting!
This Page is updated for March 2010 – Nana Plaza Reviews
DO YOU WANNA GO HOME?  RETURN TO THE HOME PAGE