LADIES AND GENTLEMEN LAST ORDERS PLEASE

Compared to Thailand the nightlife scene in Farangland is not as exciting, or enjoyable by light years.  But, in Farangland you at least know what time the bars, pubs and clubs will close.  Here in Thailand, we sometimes have an idea and yet, other times we are left out on a limb.  Irregular bar and nightclub closing times in Thailand has become a talking point for the past few years.  Depending upon the time and the place, closing times can vary considerably.  Currently in Bangkok, the Thai authorities are closing the nightlife areas down at 2:00am sharp.  This is nothing short of a disaster, if you own an establishment that relies upon after hours trade.  Before anybody decides to open a late night venue in Bangkok, you must first consider the gamble that you are taking.  Can the venue survive a stint of early closing?  The owner still has to pay all the expenses regardless of doing little, or no trade at all.  This especially applies to Bangkok, which suffers irregular trading hours from time to time.
Currently, it is the police changeover period, which occurs every year and comes as no surprise to veteran bar bosses.  I call it the 'changing of the guard' and the time when the MIB or 'Men In Brown' find out if they have to move district and/or position.  It can be a nervous time for the hierarchy of the Thai Police, because depending upon the district, a lot of tea money can be at stake.  One of the worst things that can happen to a Police Commander is to be moved to an inactive post.  This inevitably means being stuck in a boring area, doing monotonous administration and with no 'teatime' so to speak.
In recent weeks Pattaya has suffered a period of early closing, which was due to an operating hours licensing dispute.  So, even Sin City is not exempt from these irregular regulations, which upsets partygoers and entertainment operators alike.  Furthermore, in Pattaya the closing time issue is still not completely resolved, with sporadic raids by the MIB 'Men in Brown' upon targeted establishments.  One such establishment is Club Insomnia on Walking Street, which has unfortunately suffered three raids by Thai authorities.  Some of these establishments take a lot of cash and the MIB want a slice of the action.  When it is 'teatime' the MIB will come to collect the 'tea bags' without any doubt.  The Men In Brown don't care how bad business is they just know it is teatime!
To end this piece on a brighter note, these periods of early closing don't usually last long, perhaps a few weeks at most.  But, at times it can become a ridiculous game of cat and mouse, between the venue owners, and the Thai authorities.  Hopefully, the high season will go smoothly with no interference from the Thai authorities.  Word on the street is that closing times in Bangkok will revert back to how they were very soon.  We live in hope!
THAIMONOLOGY FOR NEWCOMERS
The acronym 'MIB' is my Thaimonology for the mysterious Men In Brown, or in simple terms the Thai Police.  The phrases 'teatime' and 'tea bags' are a play upon words with the term 'tea money' and so, now you know!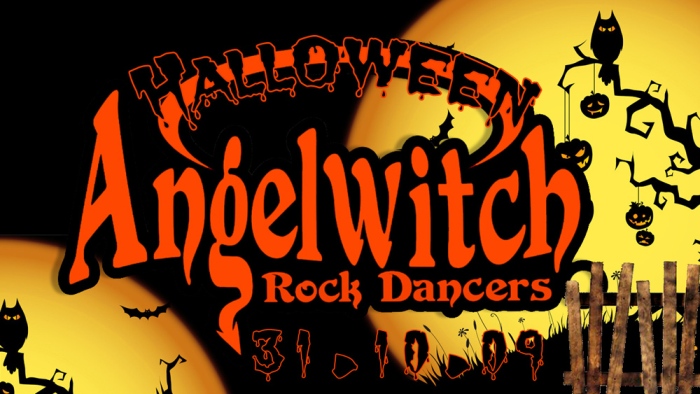 HAVE A HAPPY HALLOWEEN WEEKEND
The big event this weekend is Halloween, which is a lot of scary fun in Thailand's bars and go-go bars.  One go-go bar in particular that makes an extra special effort is Angelwitch – the name says it all of course!  From this Friday, October 30th until Monday, November 2nd, it is Angelwitch Halloween Weekend. Both Angelwitch Go-Go Bars (Nana Plaza, Bangkok and Walking Street, Pattaya), are decorated especially for the occasion.  The majority of the staff will be dressed up on Saturday and Sunday and also, there will be special shows from Friday until Monday.  A whole weekend that promises to be a scream!
PATTAYA – PLEASURE PLAYGROUND
Later closing times have been reinstated and trade has increased significantly in the main nightlife areas in Pattaya.  Walking Street and the immediate vicinity is very busy.  This is due to a sudden influx of foreign visitors.  The popular bars, pubs and clubs in Pattaya are building a solid foundation for high season.  I find that when enquiring how busy Pattaya is, it often depends on whom you talk to.  If you talk to somebody who hangs out in a beer bar in a remote area, he will tell you that Pattaya is quiet.  On the other hand, if you talk to a party animal who visits all the busy bars on Walking Street, he will tell you that Pattaya is packed.  If you step back and look at the big picture, Walking Street is definitely busier than a few weeks ago.  However, the more remote bars areas are still struggling.  Overall though, the consensus is that the nightlife in Pattaya is thriving again.  The heart of Pattaya nightlife is Walking Street and while this area is busy, you know that Pattaya is generally doing well.

Meanwhile, the battle of the babes has commenced.  The go-go bars are fighting to recruit and retain the best go-go girls.  It promises to be a battle royal, with a shortage of go-go dancers to spread around a fraction under 80 go-go bars.  This has led to the standard of certain go-go dancers eroding, with a number of older and less attractive go-go dancers being employed.  It boils down to supply and demand, with so much competition, some go-go bars have to sacrifice quality for quantity.  In order to get bums on seats, go-go bars need to get boobs and bums on stages!
THAILAND TONIGHT – My bi-weekly Thailand nightlife column is published on Wednesdays and Sundays.
E-MAILING LIST – If you wish to be either added, or removed from my e-mailing list, please email me here – davetheravebangkok@gmail.com
NOTE THE QUOTE – KATOEYS R US
Considering that katoeys or lady boys can't reproduce, how come there are thousands of them?  (Dave The Rave 2009)
DAVES RAVES – WEATHER WATCH
The wet weather prevails in Bangkok, as the rainy season drags on.  It is a fact that Pattaya had been fortunate at the start of this rainy season, especially compared to the heavy rainfall in Bangkok, Phuket and Koh Samui.  However, Pattaya suffered very bad flooding this month, which the insufficient drainage system could not handle.  The flooding was so bad it was reported as the worst in 10 years.  We all eagerly await the high season and therefore, the cool season.  This period should commence at the beginning of November and last until February.  The temperatures are cooler and it is dry, which makes it ideal climate conditions for Westerners in particular.  I still find it amusing when the Thais complain about their 'winter' months.  They don't know what cold is!  Hopefully, the cool season will arrive very soon.  Bring it on!
Reporting live from the neon jungles of Thailand…
See you again soon, thanks for tuning in!
Dave The Rave – Go-Go Guru.