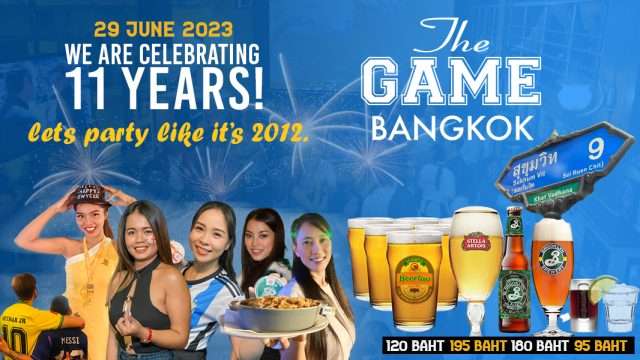 Bangkok's The Game sports bar has stood the acid test of Father Time, marching on whilst other bars and pubs have long since closed their doors. And on June 29 The Game 11th Anniversary Party will celebrate that achievement with a drink-fueled party.
UPDATE JUNE 29 – In addition to the deals listed below, The Game will have a free buffet from 8 p.m. and live music from Joe Delaney's new band The Holy Hooleys.
Eleven years ago, I wrote about the The Game's grand opening on June 8, 2012 as an original creation of the Nana Group.
Two American co-owners and a Dutch co-owner – names withheld for privacy – were particularly instrumental in creating an authentic American-style sports bar. However, the venue has a cosmopolitan feel thanks to the input of the European partner.
As time progressed, another American called Billy Bob was overseeing the progress of The Game and still does today. For the record, "Billy Bob" is just a nickname, he is not a hillbilly!
While I am no expert on sports bars, The Game has several appealing features:
It has varied seating, such as balcony seats at which you can watch the comings and goings along Sukhumvit Road.
There are comfortable booths to enjoy the drinking and dining experience with your friends and/or family.
You can sit or stand at the bar counter whilst you play or watch the pool table.
And, on a good day, you will see some nice eye candy in whatever gender appeals to you!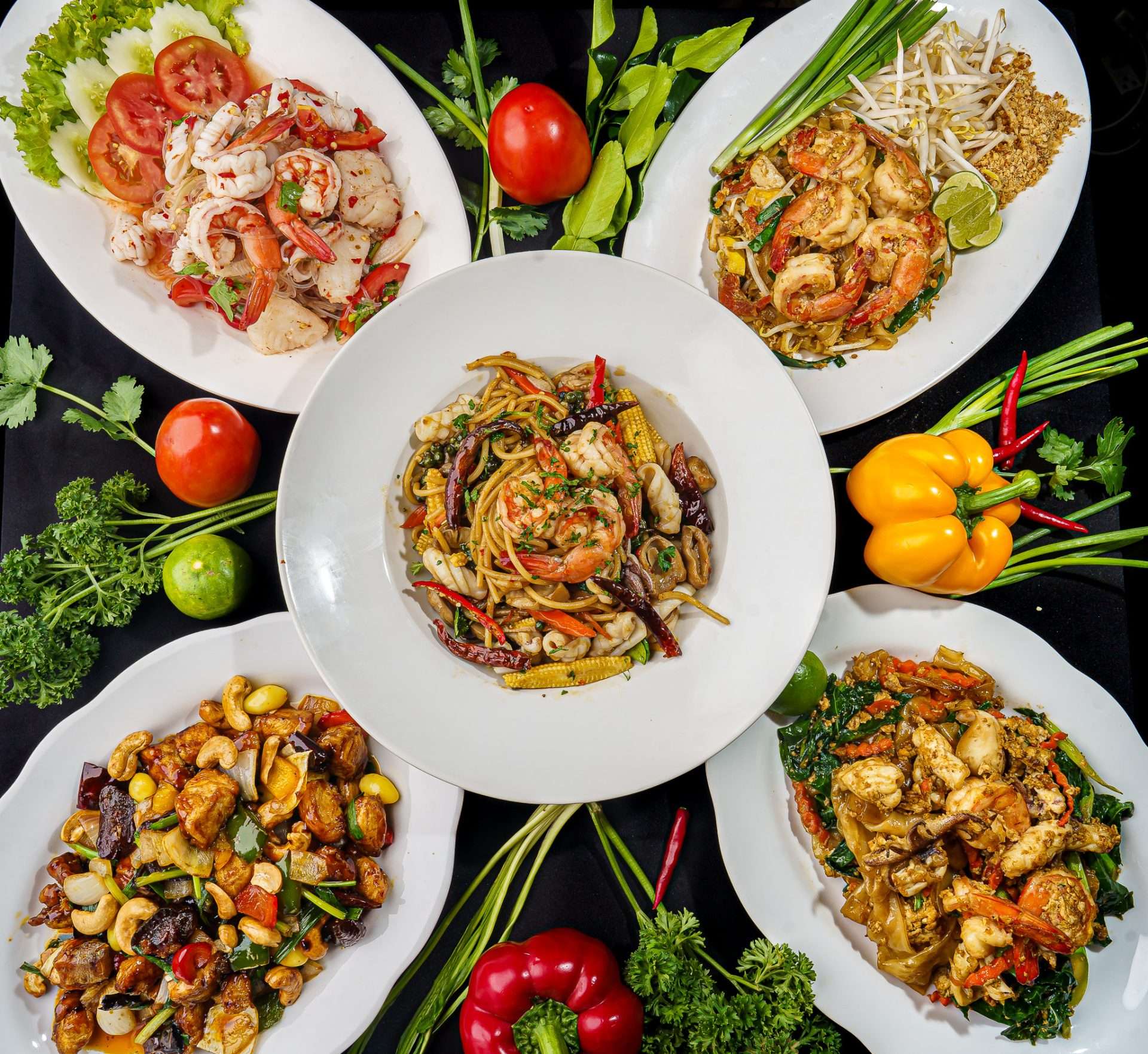 I have always been a fan of the pub grub, which has some excellent Western favourites, and as an added bonus, the Thai food is good as well. Actually, even Thai people praise how authentic and delicious their native dishes are cooked.
The Game 11th Anniversary Party Deals
The Game 11th Anniversary Party is on Thursday, June 29. Beer Lao pints will cost you just 120 baht, Stella Artois pints 195 baht and bottles of Brooklyn Lager will be just 180 baht.
In addition, Jägermeister and tequila shots will be just 95 baht.
There will be two "lucky draws" at 7 and 9 p.m., so be there to win a prize.
And following The Game 11th Anniversary, "Fallout Friday" on June 30 will mean traditional Bloody Marys served all day for 150 baht.
The Game's Location
The Game is conveniently located on the corner of Sukhumvit Soi 9, next to the BTS Nana Skytrain station. To keep in the game, you need to go to The Game 11th Anniversary Party!