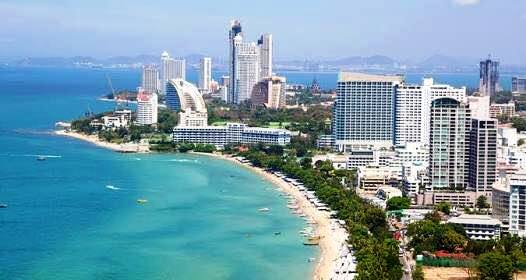 Whether you are a seasoned traveller or a newcomer to Thailand, you may well find yourself visiting Pleasure Playground, otherwise known as Pattaya.
Renowned in those vibrant, glossy travel brochures for its sun, sea and sand, Pattaya City is notoriously known for a very different 's' which has been prolifically reported by numerous media sources. The sordid side of Pattaya continues to be roasted to cinders by foreign reporters. They act as though it is a new discovery.
However, despite all the pretentious window dressing by those who must be obeyed (nudge, nudge, wink, wink), this once tranquil fishing village still seeks a very different type of catch nowadays. Walking Street remains the equivalent version of Bangkok's Patpong or London's Soho.
Enjoy an after dark view of the Gawking, Hawking, Stalking, Walking Street!
Pattaya Walking Street – July 2018 Important: If you are thinking of booking any hotel through agoda, please book direct through the links on www.bangkok112.com at no extra cost to yourself. More info can be found here: http://bangkok112.com/pattaya-best-hotels-20-to-40-a-night/ A small commission will be generated that will go straight back into improving the future videos on this channel, so it's win/win.