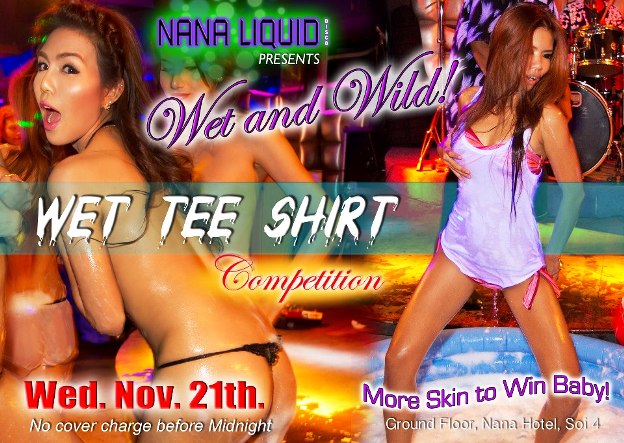 [wp-bannerize group="townlodge" random="1″ limit="1″]
Wet & Wild! It's going to be Wet and Wild at Nana Liquid Disco, as  they host a Wet Tee Shirt Contest on Wednesday, November 21st.
Where Is It? Nana Liquid is located on the ground floor of Nana Hotel, which is opposite the neon jungle of Nana Plaza.