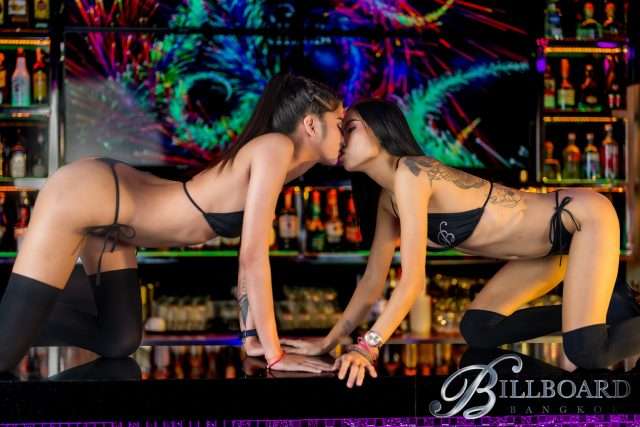 World Kissing Day is an annual global celebration on July 6 that honors the universal language of love: a kiss.
The worldwide event encourages everyone to recognize the profound act of kissing. It's a symbol of affection, love, and intimacy.
At Billboard Bangkok, #WorldKissingDay is taking center stage. This unique photo from Digital-a-Go-Go captures its spirit. This image is not just a photograph; it's a story. It portrays intimacy, connection, and the universal language of love.
Celebrate World Kissing Day at Billboard Bangkok
Billboard Bangkok is located at Nana Plaza Soi 4 in Bangkok. This venue is renowned globally for its enchanting atmosphere, irresistible music, and stunning dancers.
This World Kissing Day, Billboard Bangkok is a platform for celebration. Its heart is the image of two beautiful dancers sharing a captivating kiss. The photo encapsulates the affection and connection that World Kissing Day represents.
The venue is mesmerizing, but this World Kissing Day, the true star is the photo. Two dancers share a passionate kiss under the vibrant lights. The photo serves as a testament to the affection and intimacy a simple act like a kiss carries.
The image shows that a kiss can be a bridge uniting two souls. World Kissing Day is a reminder of this power.
Billboard Bangkok honors this celebration, with a photo that speaks volumes. It's a reminder of the importance of connection, and the beauty of expressing affection through a kiss.
This World Kissing Day, Billboard Bangkok is the place to be. Under its vibrant lights, guests can celebrate the beauty of a kiss. The connection captured in this stunning photo serves as inspiration. It's a celebration of love in all its forms, and Billboard Bangkok looks forward to hosting it.