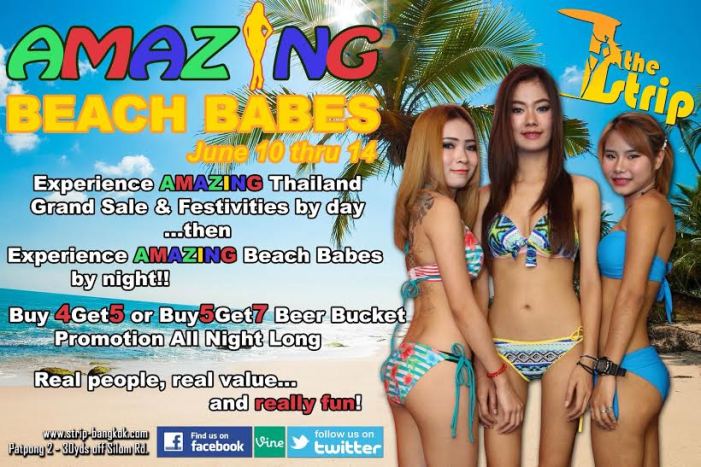 [wp-bannerize group="thestripbanner" random="1″ limit="1″]
This week you can visit the Amazing Thailand Trade Fare by day, then from 7:00 PM until 3:00 AM you can enjoy the Amazing Beach Babes in The Strip GoGo Bar located on Patpong 2 just 30 yards off Silom Road.
The party theme runs from June 10th until June 14th. Bargain Beer Buckets are available throughout this promotion. You can buy 4 beers and get 5 beers, or buy 5 beers and get 7 beers of your choice. Cheers!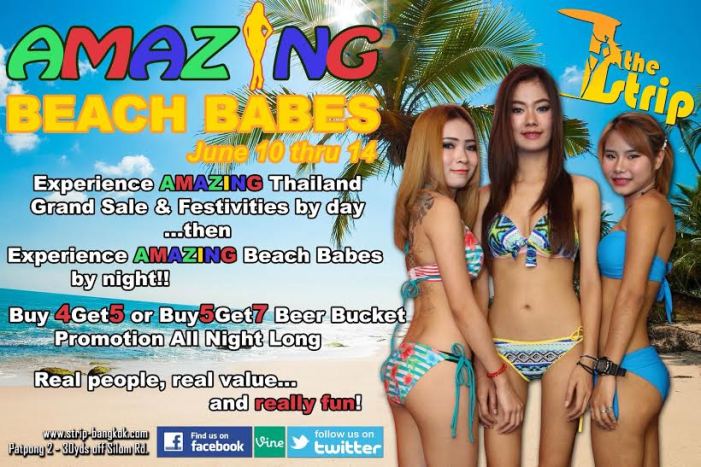 [wp-bannerize group="princesspattayatop" random="1″ limit="1″]