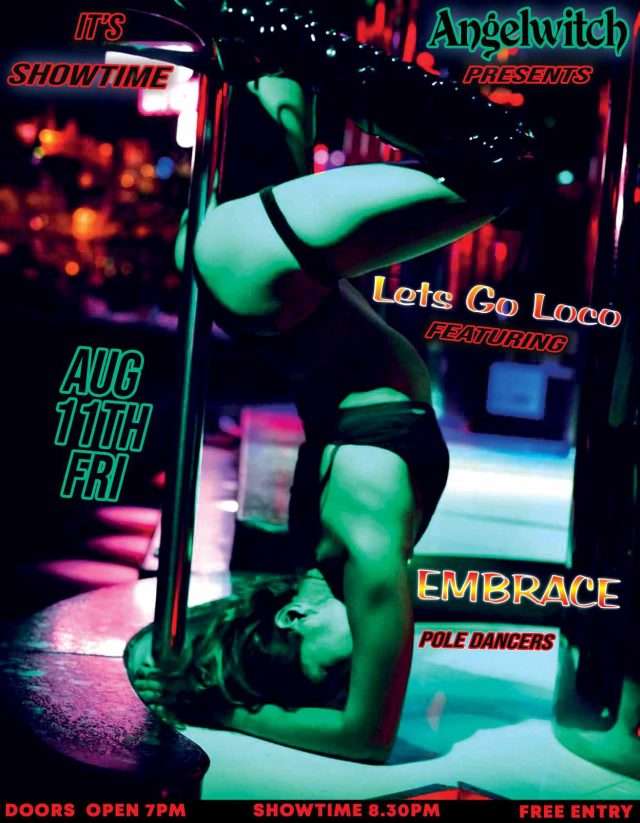 It's out with the "chrome pole shuffle" and in with true pole-dancing Friday at Angelwitch Nana Plaza.
The shuffle most go-go dancers do can hardly be confused with true pole-dancing, which involves climbing, twirls, dips and acrobatic moves that take time and effort to practice and perfect. And that's what the Embrace dance team will bring to the Home of the Rock Dancers Friday for a set of special shows.
One of the Embrace team has been working at Angelwitch for a while now and will bring her high-flying gal pals in Friday to entertain the Angelwitch audience. Shows begin at 8:30 p.m. and will continue throughout the night.
More Than Pole-Dancing
Angelwitch has seen another burst of energy recently with the hiring of popular musician and former Patpong bar owner/manager Joe Delaney, who has brought new vigor to his first go-go bar management role since piloting the new-defunct Black Pagoda years ago.
Angelwitch's bosses also have done some redecorating, giving the bar some more atmosphere, and the team has put together a five-star playlist of some of the best rock songs from 1970-2010 that will be making its debut this week.
A total renovation also is being planned.
Of course, Angelwitch is drawing raves and punters with its crazy 75-baht Happy Hour Mondays-Wednesdays, with all local bottled beers just 75 baht until 10 p.m.