Once again, there is a very special event for pop fans on Saturday, September 17th. The Bangkok Beatles are preparing for their "Beatlemania Hits Bangkok" live concert, which is hosted by the Black Pagoda in Patpong Soi 2
This much anticipated concert by the mega talented Bangkok Beatles is predicted to draw a large crowd of fans. And so, with that in mind, it's best to arrive early.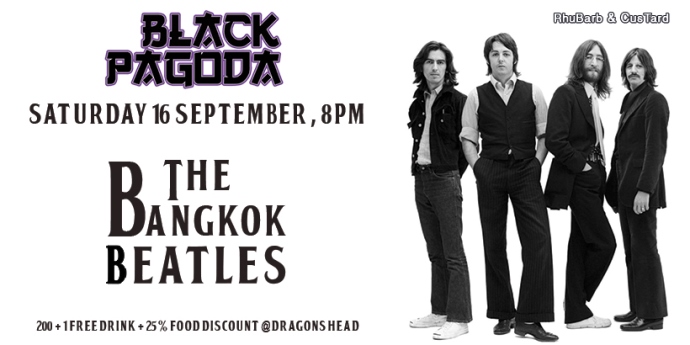 The doors open at 8:00 PM and the Entrance Fee is 200 baht, which includes your first drink. The Entrance Charge also entitles you to 25% discount off food in the Paddy Field Irish Pub (right next to Foodland).
Black Pagoda is located directly opposite Foodland in Patpong Soi 2