This Friday, March 31st should be a good night to hit Patpong as there is the 10 Year Anniversary Party of The Strip Bar, the 11 Year Anniversary Party of BarBar Fetish Club and it is Dan's Birthday Bash at Electric Blue.
I have also been hearing good things about the Dragon's Head next to Foodland. The small venue, formally G's German Restaurant, is now a live music venue hosting some really good bands.  They recently started doing Chinese Food from the Golden Bowl, which is well known and has all the classic Western Style Chinese dishes.   Craft cocktails and special imported beers are on offer, with Singha Draft Beer at just 69฿ before 9:00 PM.  This is a great place for guys who want to relax and not get hassled for lady drinks.
BarBar Fetish Club, next to The Strip, will be putting on some special shows and there will be a free glass of bubbly for patrons.  Bangkok legends like Dean Barrett will probably be around, as this club is well know among the old hands.
Apparently new carpet has been fitted and one, or two of the girls there at the moment are hotter than mustard. Check out Mai… What a cracker!!!
The Strip of course will be pumping it for their 10 Year Anniversary and my old mate and former co-owner Toby will  also be around.  There is a glass of bubbly on offer there for well wishers and it will be a chance to catch up with some old faces and Patpong regulars.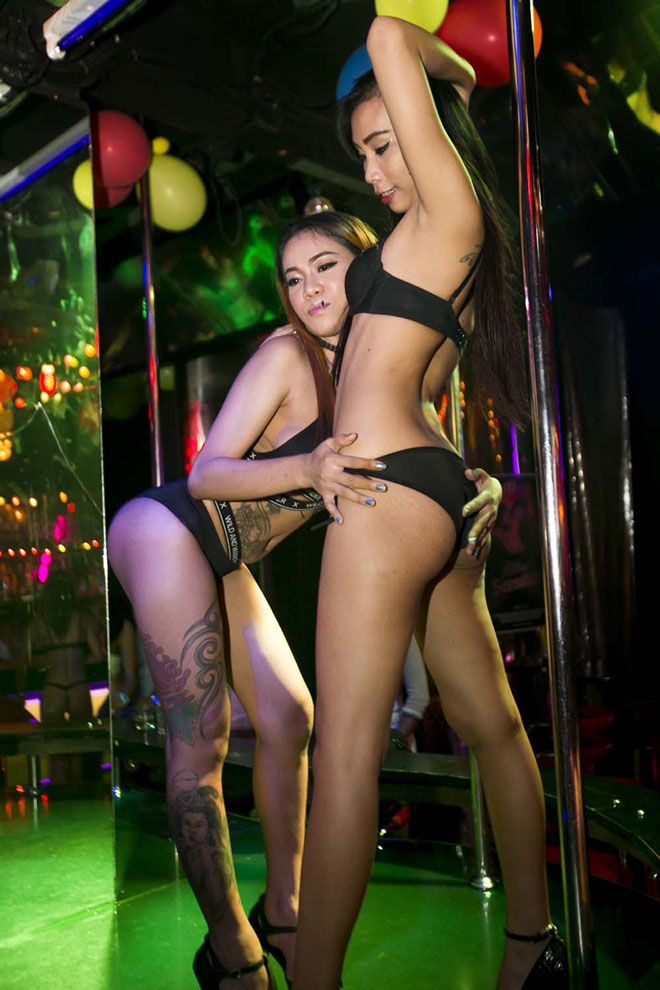 Dan's Birthday Bash at Electric Blue has its own Facebook event so well wishers can check in and let them know you are coming. They are offering 10฿ Tequila Shots, which is a real bargain in this day and age, and  they will likely be pushing the boat out, so there should be a good lineup of talent at all the venues this Friday.
If you see a bald bloke with a camera  having a good time… It's probably me :-)