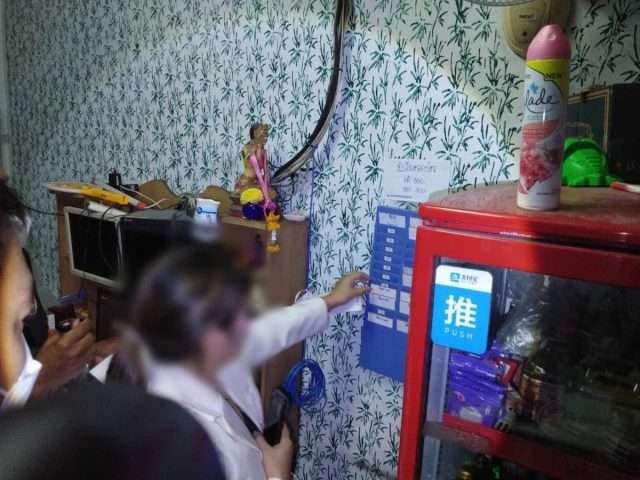 Police and government officials raided a karaoke bar in the Chiang Mai province of Thailand, arresting two women and freeing underage girls who were allegedly being forced to serve customers drinks and provide sexual services.
The raid was carried out on Monday and involved Provincial Police Region 5, the Ministry of Public Health and the Department of Social Development and Welfare.
According to Thai-language media reports, the bar had been operating as a front for prostitution, with young girls under the age of 18 being forced to provide sexual services to customers.
The two women arrested were identified as Ratikan K., 39, and Sunisa S., 44, who were charged with human trafficking, solicitation of minors for prostitution, and involvement in the sex trade.
The investigation began when a human rights foundation reported that the karaoke bar, located in the Pa Daed Subdistrict, had been secretly using underage girls to provide sexual services to tourists for a fee.
The owner, Ratikarn, and caretaker, Sunisa, were caught in a sting operation before they could exploit two victims, both underage girls, who confirmed that they had provided sexual services to customers for a fee of 200 baht an hour. The karaoke bar also exceeded its hours of operation.
During the investigation, authorities found evidence that the girls had been providing sexual services with the bar taking 80 baht and the girls receiving 120 baht. The girls were reportedly forced to work long hours and were not allowed to leave the premises.
The raid was part of a wider crackdown on human trafficking and the sex trade in Thailand, which has long been a hub for the industry.
The government has been working to combat the problem, with police carrying out regular raids on bars and brothels in an effort to rescue victims and arrest those responsible for their exploitation.